The Tablet Command team is committed to evaluating legacy public safety technology strategies and developing innovative solutions focused on the unique needs of the response environment. Easy access to maps annotated with current and accurate incident information for first responders is one of the challenges that has not been addressed to date. Traditionally, incident maps provided a historic record of events and conditions, as opposed to real time intelligence that can be revised and updated from the field in real time. To address this challenge, Tablet Command and Fire Front Solutions collaborated to develop an integration to FireMapper.
FireMapper, developed by the Australian company Fire Front Solutions https://www.firefront.com.au/, provides a complete solution for annotating maps on mobile devices and sharing these annotations across devices. Tablet Command and Fire Front Solutions have partnered to develop an integration between our two powerful solutions. This integration creates a shared map in FireMapper from an incident in Tablet Command. Annotations made in FireMapper are then visible to all Tablet Command and TC Mobile users in the Tablet Command account. Additionally, multiple users can contribute annotations to the incident map from iPads or smartphones.
Though FireMapper was conceived to support wildland firefighting, it can be used to annotate maps for all hazard responses including damage assessment post disaster such as storm, flood or earthquake. The symbology is based on NAPSG and USAR standards so it will be immediately recognizable to the Plans division when supporting larger incidents.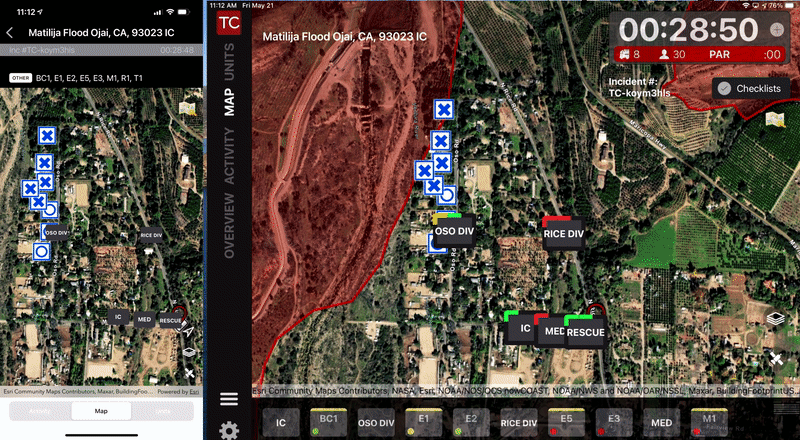 Annotating a map is as simple as choosing or creating an incident in Tablet Command, and tapping on the FireMapper icon which creates a shared map for the incident. Once lines and symbols are added to the map, they will appear in near real time for all users monitoring the incident in Tablet Command and TC Mobile.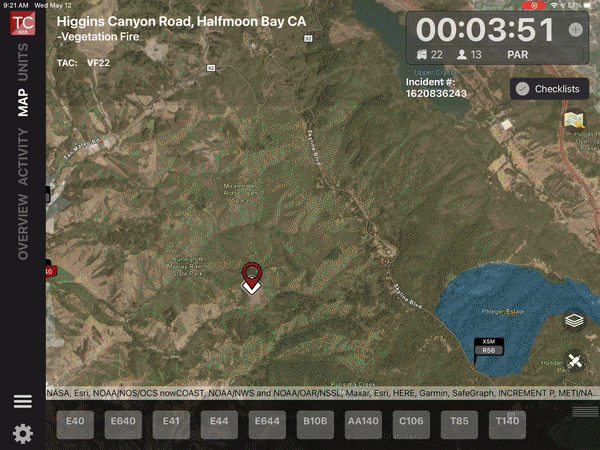 At this point other users can contribute to the map. This is extremely useful for an Incident Commander who can direct a firefighter to walk or drive the perimeter of a vegetation fire using the recording tool, task a team with assessing and marking damage in a specific neighborhood, or to mark hazards after a flood or storm. These contributions can be made by phones and iPads associated with the Tablet Command account which are enabled to use the FireMapper application.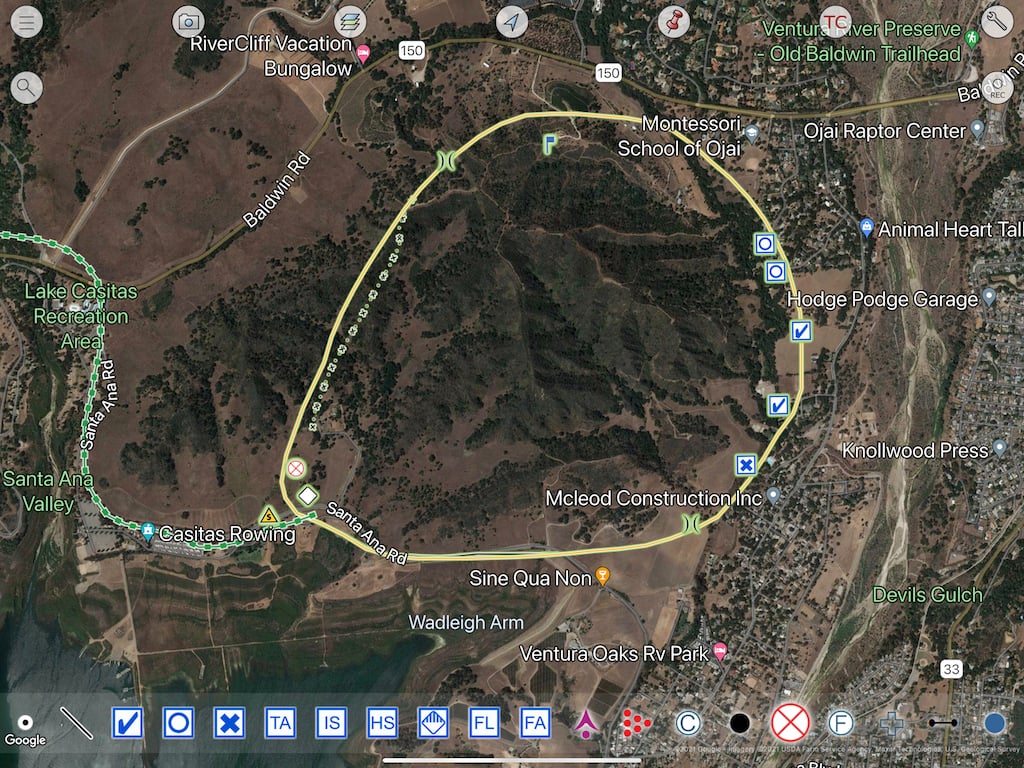 In addition to viewing annotations in FireMapper and Tablet Command, maps can be shared in a variety of formats including Geospatial PDF, KML, and KMZ. With this functionality, data collected in the field can be added to incident maps at an IMT and made available across organizations.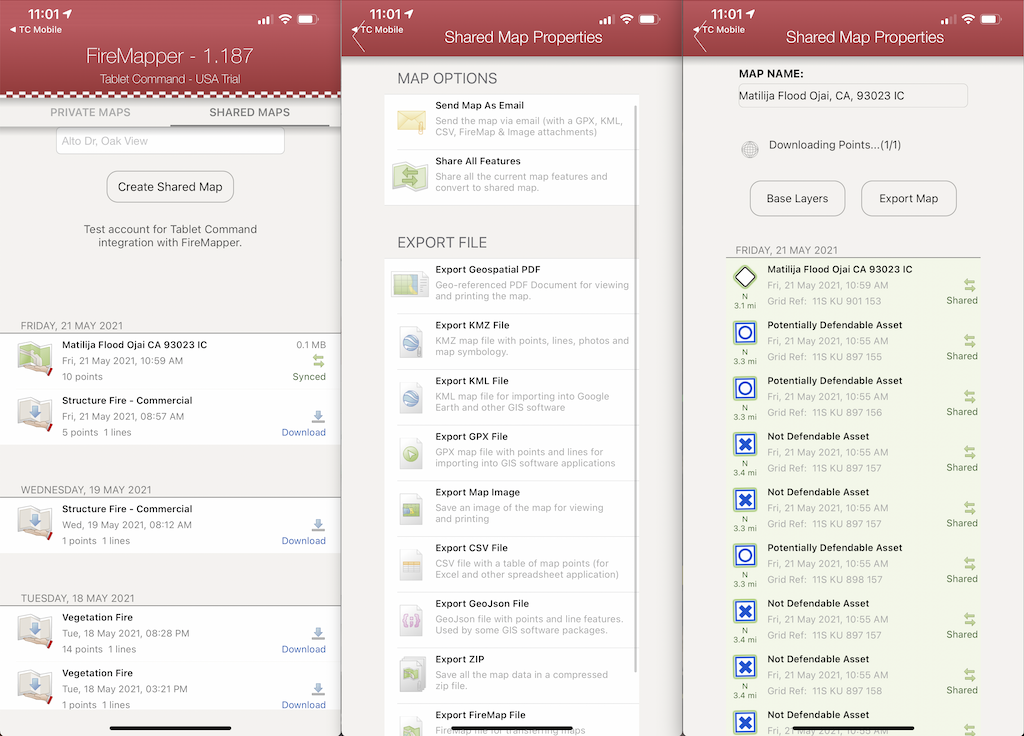 To summarize, the integration of FireMapper and Tablet Command is an incredibly powerful and simple tool giving first responders instant access to advanced mapping capabilities that are shared across an organization in real time without requiring users to login, learn a complex mapping solution, or do any special configuration. Map editing permissions are managed by an account admin in the Tablet Command console. Every user in a Tablet Command account can view the map edits just by going to the map view for an incident.
Tablet Command continues to evaluate the need of response personnel and provide simple, intuitive real time solutions that are driven by our commitment to and understanding of the needs of public safety first responders.
Read more about using Tablet Command to mange Wildland Fires here. Contact sales@tabletcommand.com to learn how to add FireMapper to your organization's Tablet Command implementation.