Tablet Command is excited to announce its partnership with Genasys (formerly known as Zonehaven), the global leader in protective communications solutions and systems. This collaboration marks the first time all agencies using Tablet Command and TC Mobile will have real-time access to evacuation zones via Genasys Protect EVAC. The evacuation layer provides first responders with zone-specific data and insights to enhance interagency situational awareness and communication during fire-related incidents.
You can read the full press release here.
Genasys EVAC Layer in tablet command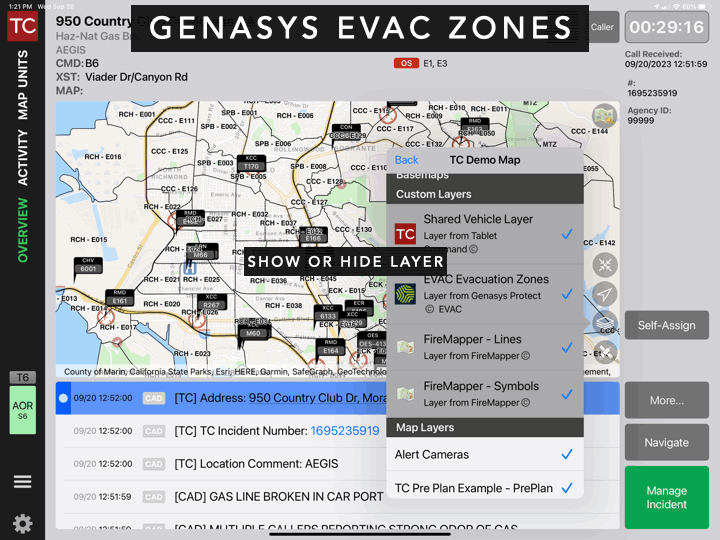 All Tablet Command users have access to the Genasys Evacuation Zones and the current status of each zone once the layer is enabled for the account. Individual users can turn the Evacuation Zone layer on and off and it can be defaulted on or off at the account level. An account administrator can manage the Genasys Evacuation Zones settings from the Tablet command web portal. You do not have to be a Genasys customer to access the layer in Tablet Command and TC Mobile, but you do have to be a Genasys customer to define, configure and manage evacuations zones in your jurisdiction.
Reach out to support@tabletcommand.com with any questions.