On March 21 Tablet Command released version 3.5 of our Tablet Command and TC Mobile applications for iOS with support for in-app audio. When enabled and configured for an account, multiple audio streams can be quickly played for additional situational awareness when users are away from the radio.
What kind of streams are supported?
Any MP3/MP4 radio stream with a distinctive URL can be configured to play in Tablet Command. If you have an existing audio stream from Broadcastify, another third party streaming service or you have in house audio feeds, those can all be configured to play.
What if our department does not currently have audio streams?
You can set up your own using available tools, or we can work with you to set your account up with our TC Streaming service. The TC Streaming service features professionally hosted, low latency streams in data centers across the USA for high availability. The streaming service is leveraging the same audio streaming provider used by major online streaming services like TuneIn and iHeart Radio, major radio stations, and sports teams. For more information about TC Streaming click here…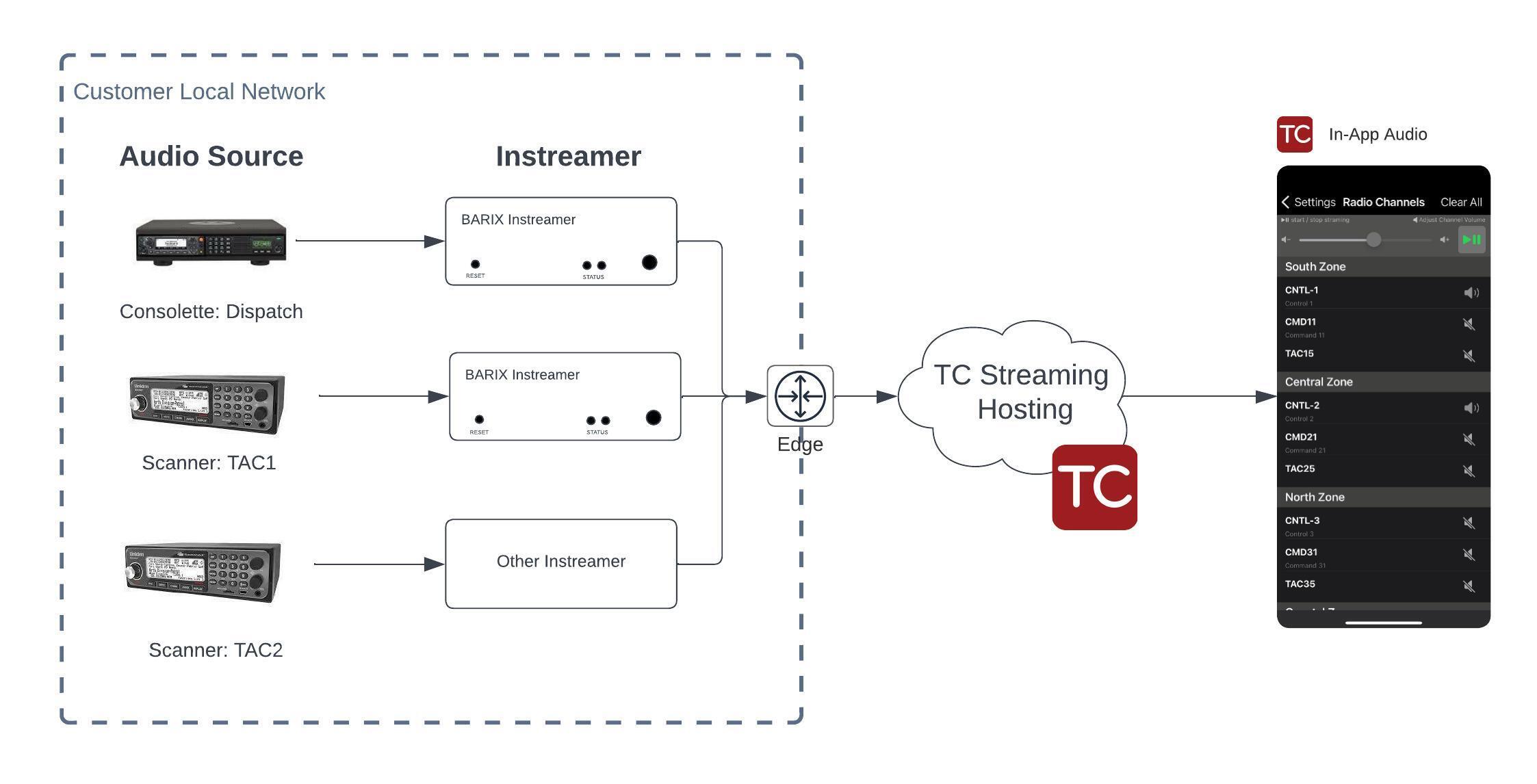 How does it work in Tablet Command?
Any MP3/MP4 radio stream can be configured to play in the account if a URL is available. The streams can be grouped logically in categories like Dispatch, Command, Tactical, Air to Ground and each stream can be played, paused and have the volume adjusted as shown in the image below. The streams will continue to play after you close the stream selection pop-over, and will also continue to play in the background while you use other iOS applications or if your device is locked.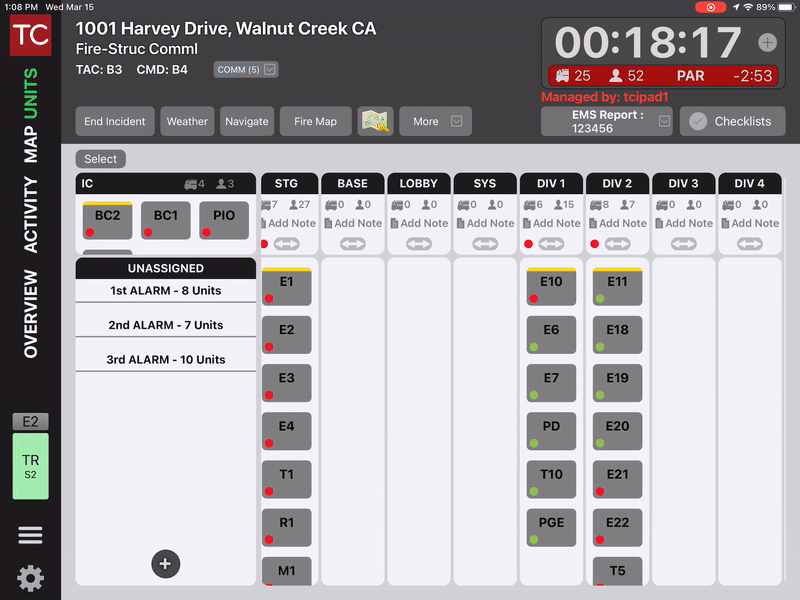 How do I get started?
If you already have streams hosed in-house, in Broadcastify or another streaming service send a request to support@tabletcommand.com to have them added to your account at no additional cost. If you do not have existing streams or are interested in the advanced features of TC Streaming, reach out to your Tablet Command sales rep or sales@tabletcommand.com to discuss the requirement for your implementation and get guidance or a quote for the appropriate level of service. We are running an introductory half price special for the TC Streaming service until June 2023.