Late last week most of the AlertWildfire Cameras were no longer available from the AlertWildfire Web site and therefore from the authoritative CalOES California Webcams map layer, which many of Tablet Command customers use routinely to access live camera feeds. Many of the camera feeds are now available on the Alert California site, but there is not a map layer available to replace the CalOES layer. Several customers reached out with concerns about not having access to this important situational awareness tool at a critical time during the California Wildland season.
In response, our team worked over the weekend and early this week to create and test a map layer so that Tablet Command users can continue to access the cameras through ESRI integrated mapping in Tablet Command and TC Mobile. We can also configure accounts to access the Alert California site through our new Custom Button feature, which was introduced in Tablet Command 3.3.
Custom Button and Map Layer: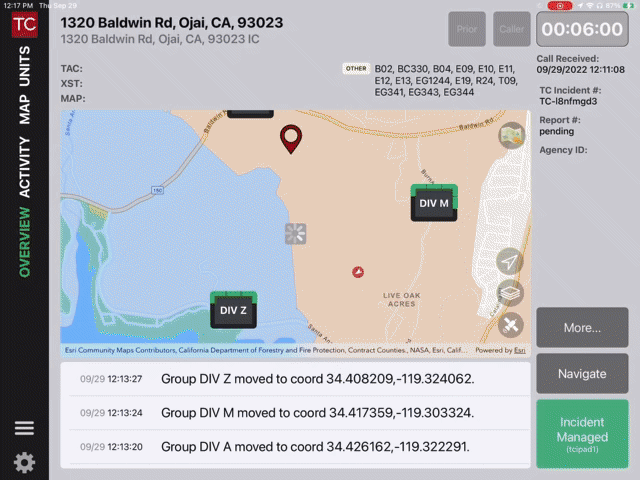 Please contact support@tabletcommand.com if you would like us to share the camera feature service layer (map layer) with your organization, or if you would like us to add a custom button to your account for the camera feeds.