One of the most frequent comments we hear about Tablet Command is how simple and easy it is to use. We often hear this as a first reaction from prospective customers after an initial demo of Tablet Command, which is great. But when we hear it from veteran BCs using it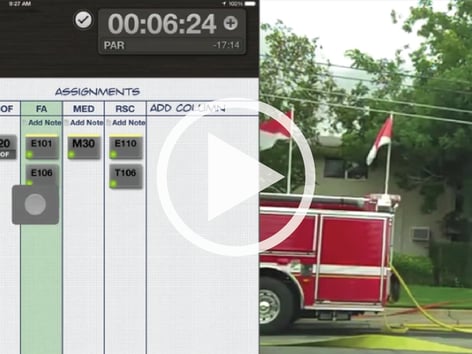 every day in the field it means a lot to us. It's not a sexy comment but it is one of our favorite things to hear because we know that for any fire department software to actually get used in the field it has to be dead simple.
If you haven't seen Tablet Command in action, this demo video is a great way to start.
If your department is concerned with ensuring good fireground accountabiity or is exploring cost savings that can come from deploying iPads in place of Toughbooks, have a look at this video.
[Click the image to see the video.]