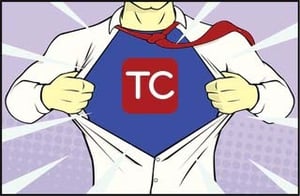 Are you an Incident Commander in the Fire Service still managing calls with a pen and paper or a white board? Tablet Command is a mobile incident management program that works on an iPad.
Here are 5 Important Ways Tablet Command can help you and your Department.
1.Get Out Of The Station Faster.
You can save 20-30 seconds per call because Tablet Command often alerts your iPad or Smartphone before CAD-generated station alerting.
2. Get On Scene Faster.
GPS based mapping assures faster navigation for all responding units. Plus, you see on-screen critical data such as hydrant location, parcel numbers, overhead satellite imagery, and even fire pre-plans depending on agency capabilities. .
3. Improve Communication.
Ever have your radio transmissions stepped on at the wrong time? Real Time Sync is a Tablet Command feature which shares command communication with all users in your department.This helps save radio bandwidth and creates a shared operating picture.
4. Improve Situational Awareness.
See every responding unit on the map/screen. Take a quick look at Tablet Command in action in this 5:30 video of an apartment fire with a rescue. Spoiler alert: the kid made it!
5. Get Home Safe.
During a recent fire in Northern California, Tablet Command helped guide a crew to safety. Watch this 58 second video of a Marin County Battalion Chief explain how!
Tablet Command was created by two active duty firefighters to empower Incident Commanders and all responders with an easy-to-use, faster solution for managing incidents.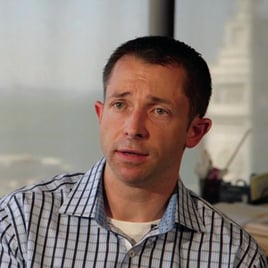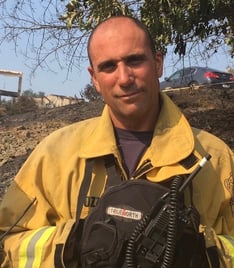 Fire Captain Andy Bozzo is a 20+ year veteran in the fire service and currently serves on a Rescue Company in the San Francisco Bay area. Andy is the originator of Tablet Command and a Co-Founder. Andy uses Tablet Command and TC Mobile every day in the field.
Assistant Chief Will Pigeon also has over 20 years in public safety and currently serves in the Communications Division of a Bay Area Fire Department. Will is the Chief Technical Officer at Tablet Command and is a Co-Founder.
To learn more about their story and why fire departments around the country rely on Tablet Command, go to www.TabletCommand.com