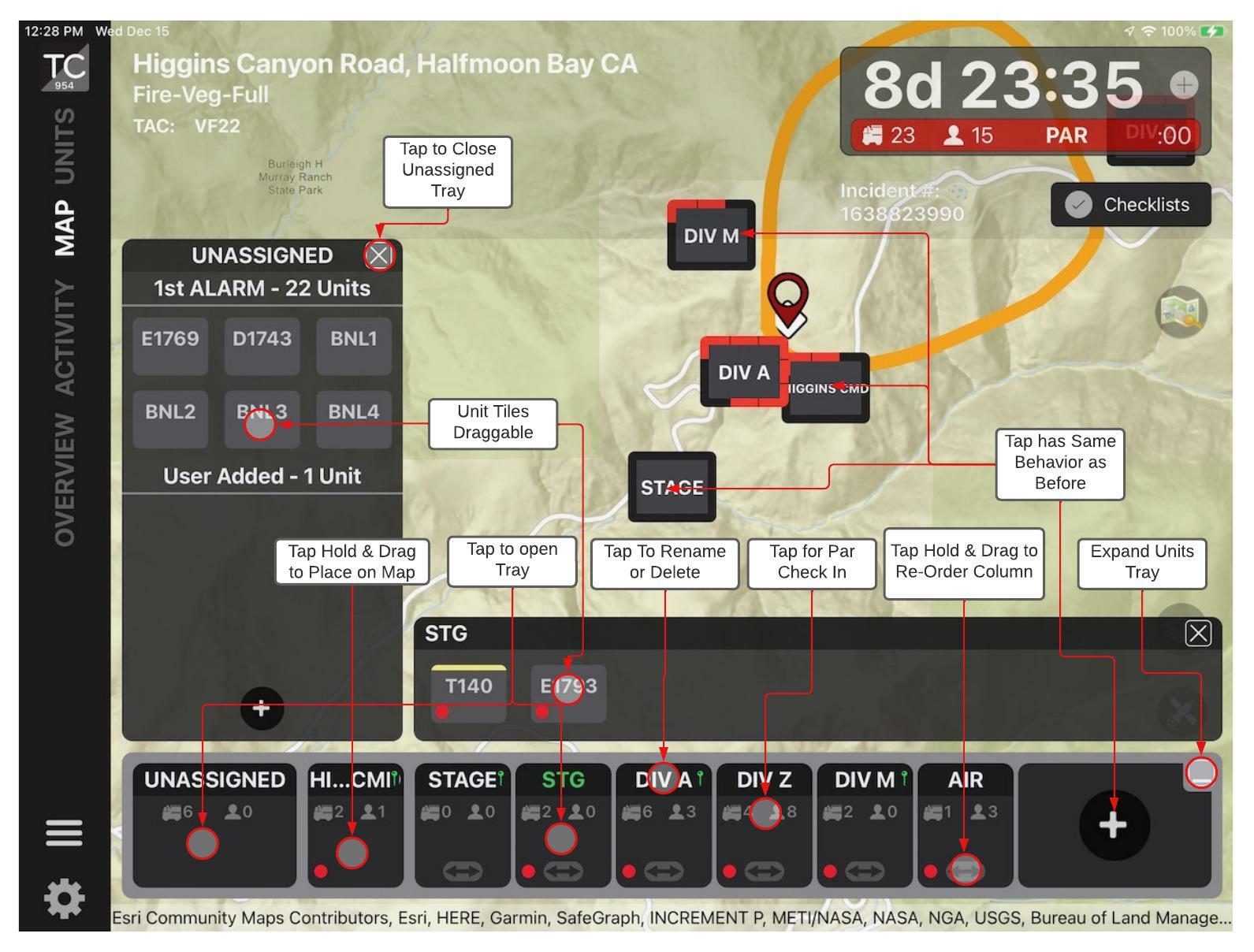 On Monday, April 18, 2022 Tablet Command will release Tablet Command 3.2 to the App Store. This is a major feature release and also includes minor bug fixes. The new features include an extensive redesign of the Units View and Map View to unify the interface, adding a dedicated Command Area, redesigning the resource long press menu, redesigning the tap on resource pop over, adding Follow with Compass on the map views and much more.
The dedicated Command Area creates a minor incompatibility with older versions of Tablet Command so we strongly encourage users to upgrade all of their devices to 3.2 for consistency, stability, and access to all the great new features in this release. See more details about this in the Units View section below.
Please carefully read these release notes to familiarize yourself with the new features.