On March 26, 2020, Tablet Command released Version 2.1 of TC Mobile to the Apple App Store. This version includes the option to filter the incident view by unit the way you can in Tablet Command. The release also includes application enhancements and minor bug fixes.
GENERAL
Supports Improved ArcGIS Online Authentication
Resolved units location being persistent after logout
Fixed various bugs including UI and memory leak
Resolved occasional issue where the CAD Incident List would not update
Resolved issue CAD Incident List would display maximum of 15 incidents
Added feature for users to filter incidents by units
Fixed bug that would crash the application when using follow me feature on the map
Resolved issue when a manually created incident would display in incidents list
Added support for extended flag
Added UI indicator for lost authentication
FILTER BY UNIT
Users can filter the incident list by units. In large accounts this can be useful to reduce the number of calls showing in the list.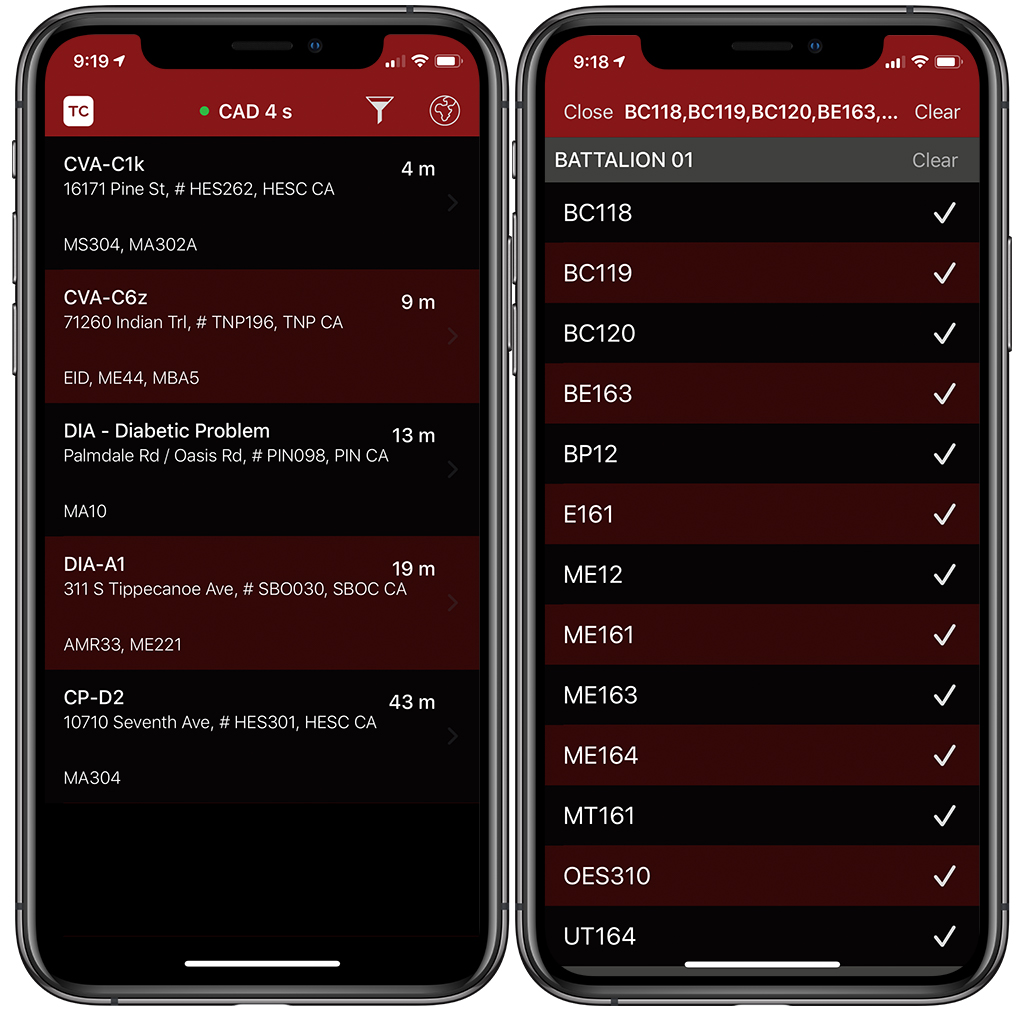 EXTENDED INCIDENT SUPPORT
In Tablet Command 2.1 if a managed incident is tagged as extended it will not close automatically after 120 hours of inactivity as standard managed incidents do. In TC mobile, extended managed incidents are denoted by the "E" icon next to the address of the incident.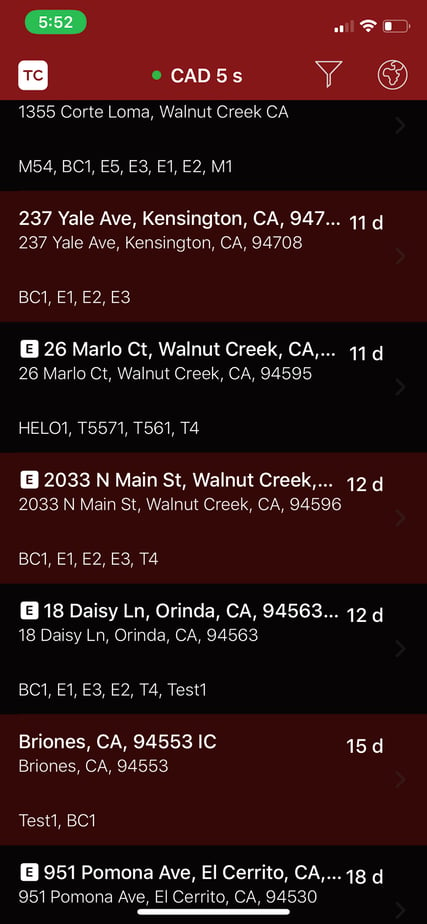 NOTE:
TC Mobile will be available for manual update from April 29 through May 6. From May 6 to May 13, users who have application auto-update enabled will begin receiving the update automatically.