On December 21, 2022 TC Mobile 2.3 for Android will be released to the Google Play Store. This release supports managed incidents, Shared AVL, FireMapper, radio channel arrays and report numbers among other features and bug fixes.

Able to view Managed Incident details including groups / divisions on the map
Multiple coordinate formats are supported
Able to view incident comments by Priority / CAD / All filter tabs
FireMapper support
Unit staffing is available on all incidents
AVL icon popover supports Op Area and Agency Code
Support for shared AVL
Filter By Unit explanation text
Mapping bug fixes and enhancements
Upgrade to ESRI SDK 100.15
Supports Radio Channel Array
Supports displaying training incidents in blue
Managed Incidents, Training Incidents, Staffing, Radio channels
Managed incident activity is now available on the incident detail views including the map view. Blue incidents with a the "T" icon indicate training incidents. If available, staffing is now displayed on the Units tab along with managed incident details like group assignment, work timers and all the managed incident action on the Activity tab. Complex communications plans are now supported as a drop down pop-over.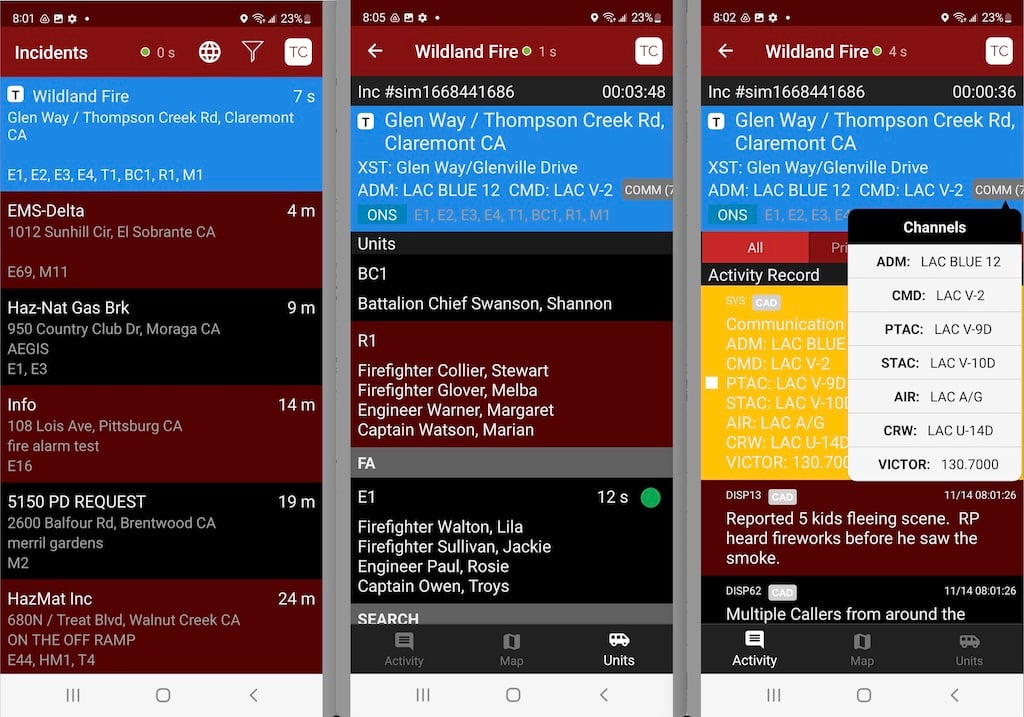 Call Comment Tabs, Filtered Incident Explanation, Set Coordinate Format
On the incident detail view comments can be filtered by Priority, CAD or users can show all comments along with managed incident activity. We added an explanation of the incident filter, so users are clear that they are not viewing all incidents when filter is applied. Users can now select their desired format for locations from the settings screen under the TC icon.