On Tuesday March 21, 2023 Tablet Command will release TC Mobile 3.5 to the App Store. This release includes in app audio, improved group/division symbology, the notes tab and improvements to background location reporting.
GENERAL
Improved Group / Division symbology on Map View
Support for in-app audio and radio streams
Background location improvements
Added Notes tab for Pro Users that includes incident manager notes, the ability to add notes to the incident, caller number, and prior incidents.
More Info:
From left to right, in-App audio, improved group division symbology to match Tablet Command and the notes tab with priors, caller number and the ability to view and add notes to an incident from TC Mobile as a Pro User.
Please contact support@tabletcommand.com for details on any of these features or for help deploying in app audio.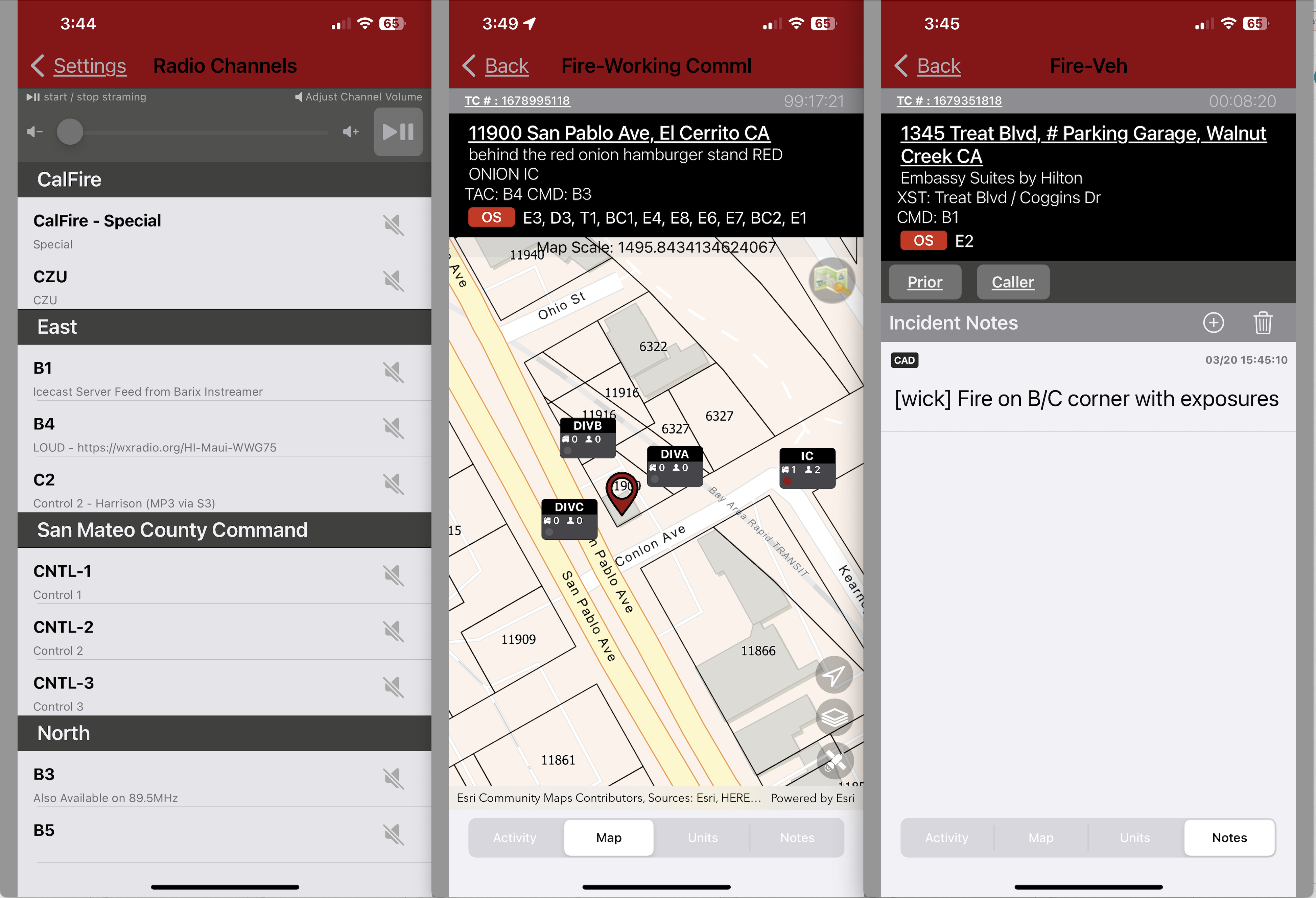 NOTE:
This is a phased release over the next 15 days. You can also update TC Mobile manually from the App Store to enjoy the new features after March 21st.