On Tuesday, December 7, 2021 Tablet Command will release TC Mobile 3.1 to the App Store. This release includes Critical Alerts which will ring though even if your device is set to silent or Focus/Do Not Disturb settings are active, and support for increasing text size in the app. It also includes minor bug fixes and performance improvements.
GENERAL
General Application Updates
Supports iOS Dynamic Text Size
Added Support for Critical Notifications (See below)
Added Off / On Duty Notification Settings (See below)
Added support to view more than three radio channels assigned to an incident (Interface Upgrade Required)
Will display Simulation / Training Incidents with "T" and blue background
Added who is managing incident to incident list view
Added "Silent" Notification Sound (No sound for the silent alert)
Can now select, and copy incident comments text
Updated to ArcGIS SDK 100.12
Resolved issue related to Filter by Unit
Support incident comment/notes with detectable links including addresses and phone numbers
Minor UI Changes to support iOS 15
CRITICAL ALERTS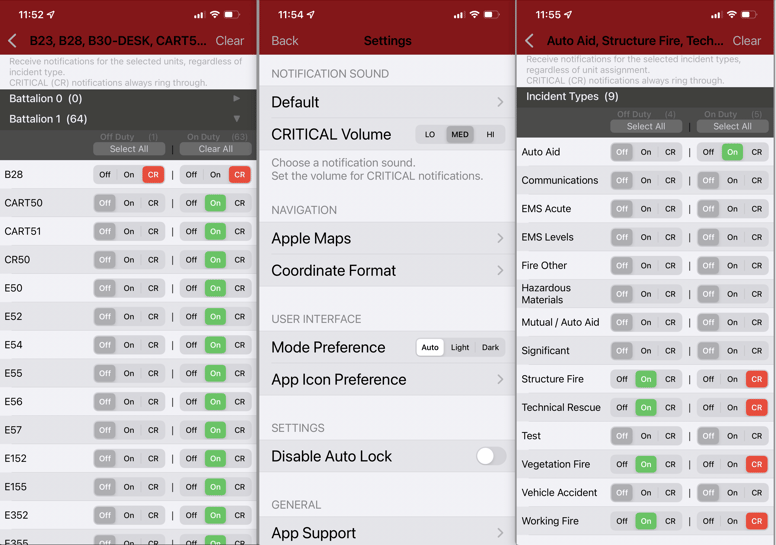 Users can select units and incident types for critical or regular alerts when On Duty or Off Duty in TC Mobile. The Critical Alert volume can also be set to low, medium or high depending on the user's preference. By design, critical alerts are obtrusive and potentially annoying, please use care as you set them up for your device!
TEXT SIZE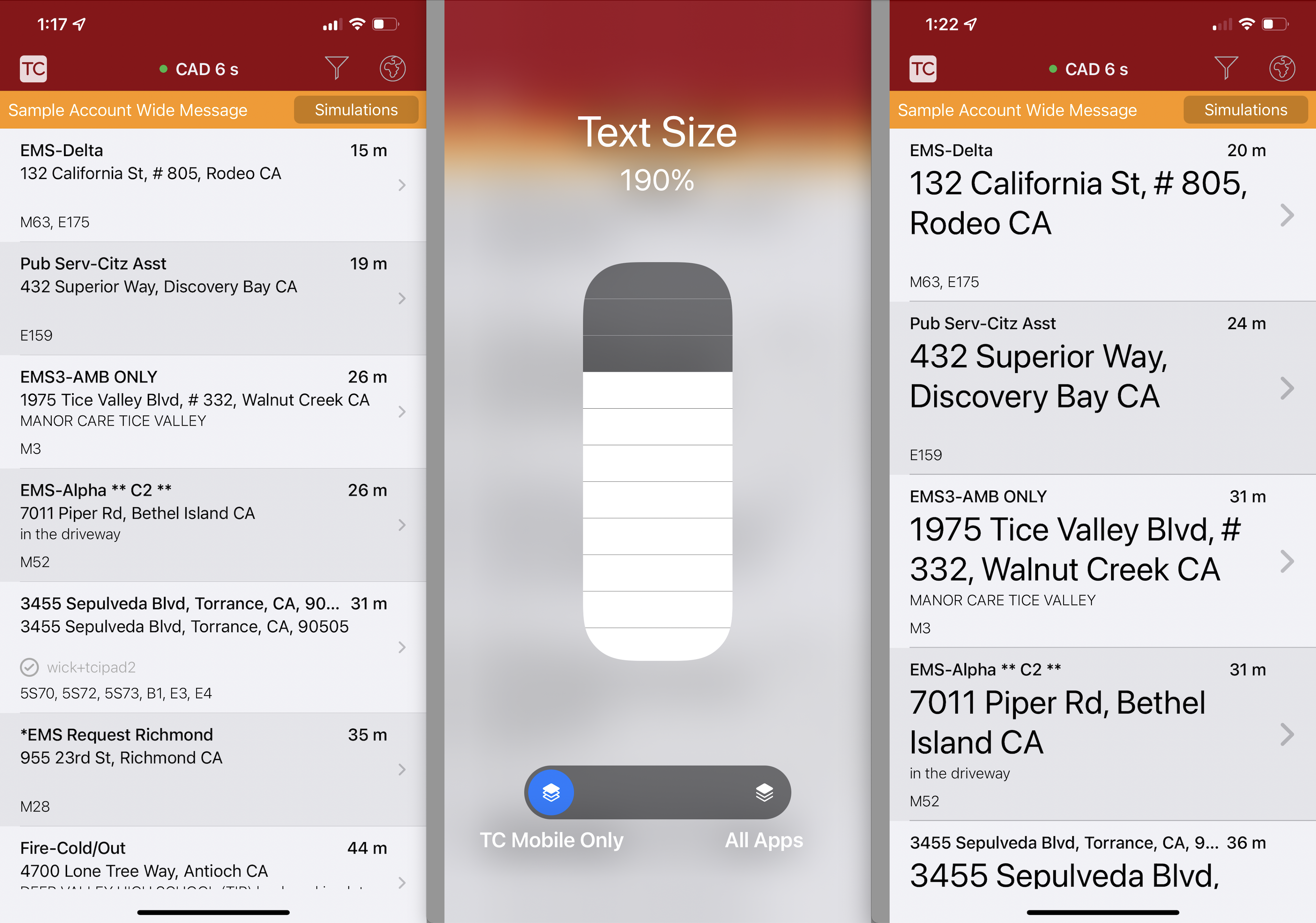 In addition to following the text size set on device wide, TC Mobile now supports the iOS 15 feature which allows users to set the text size for individual apps from the control center. To take advantage of this setting you need to add the Text Size widget to the control center from iOS Settings > Control Center.
NOTE:
This is a phased release over the next 15 days. You can also update Tablet Command manually from the App Store to enjoy the new features today.