On Tuesday, May 18, 2021 Tablet Command will release TC Mobile 3.0 to the App Store. This is a major release which includes revolutionary enhancements like AVL Sharing, FireMapper integration, and user requested features like Dark Mode and selectable Tablet Command icon colors. It also features bug fixes and performance improvements.
GENERAL
Dark mode is now supported
User selectable App icon color and theme - red, blue, black
Improved Vehicle Location Popover allowing navigating to any unit on the map
Supports AVL Sharing - see below for more information
Supports Fire Mapper - see below for more information
User may now filter incidents by "No Units Assigned"
DARK MODE AND ICON BASED COLOR THEME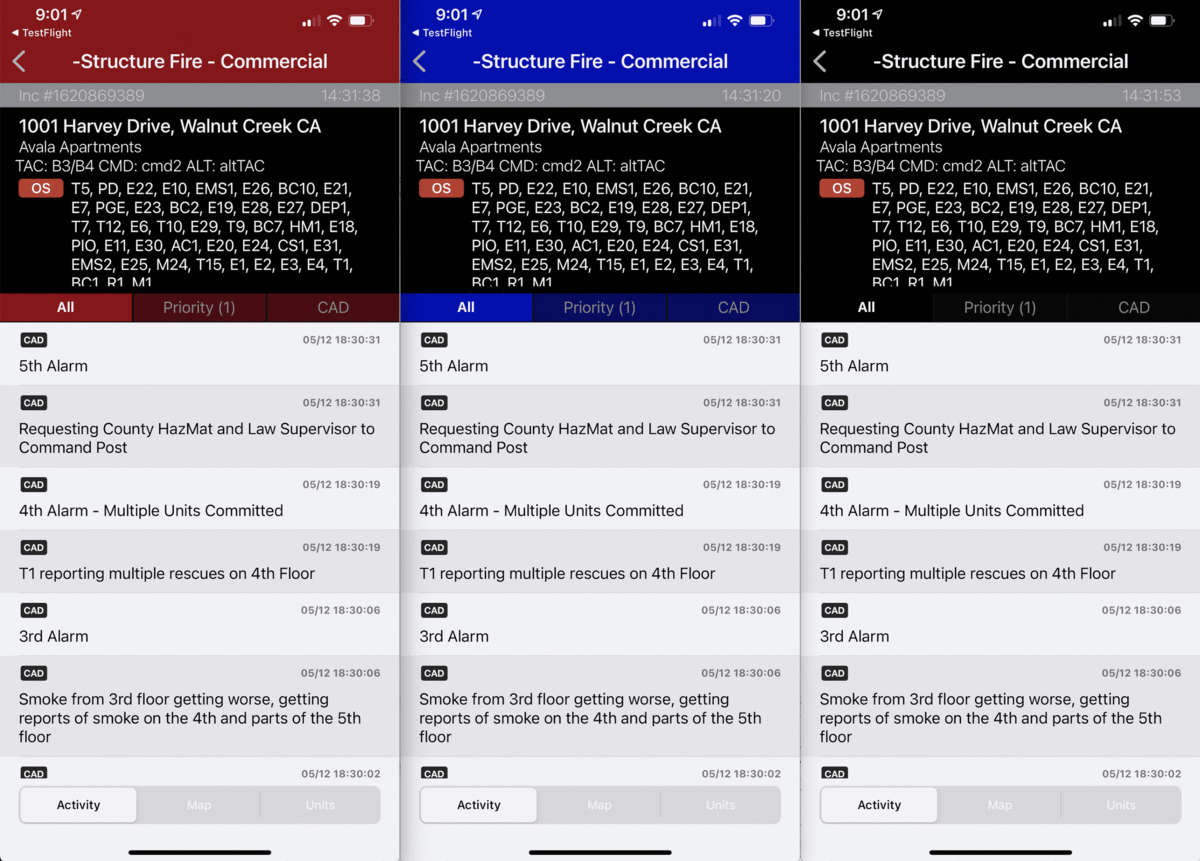 By changing the app icon preference and choosing Dark Mode, Light Mode or Automatic, which follows the device settings for Dark Mode, users can alter the look of TC Mobile.
FIREMAPPER INTEGRATION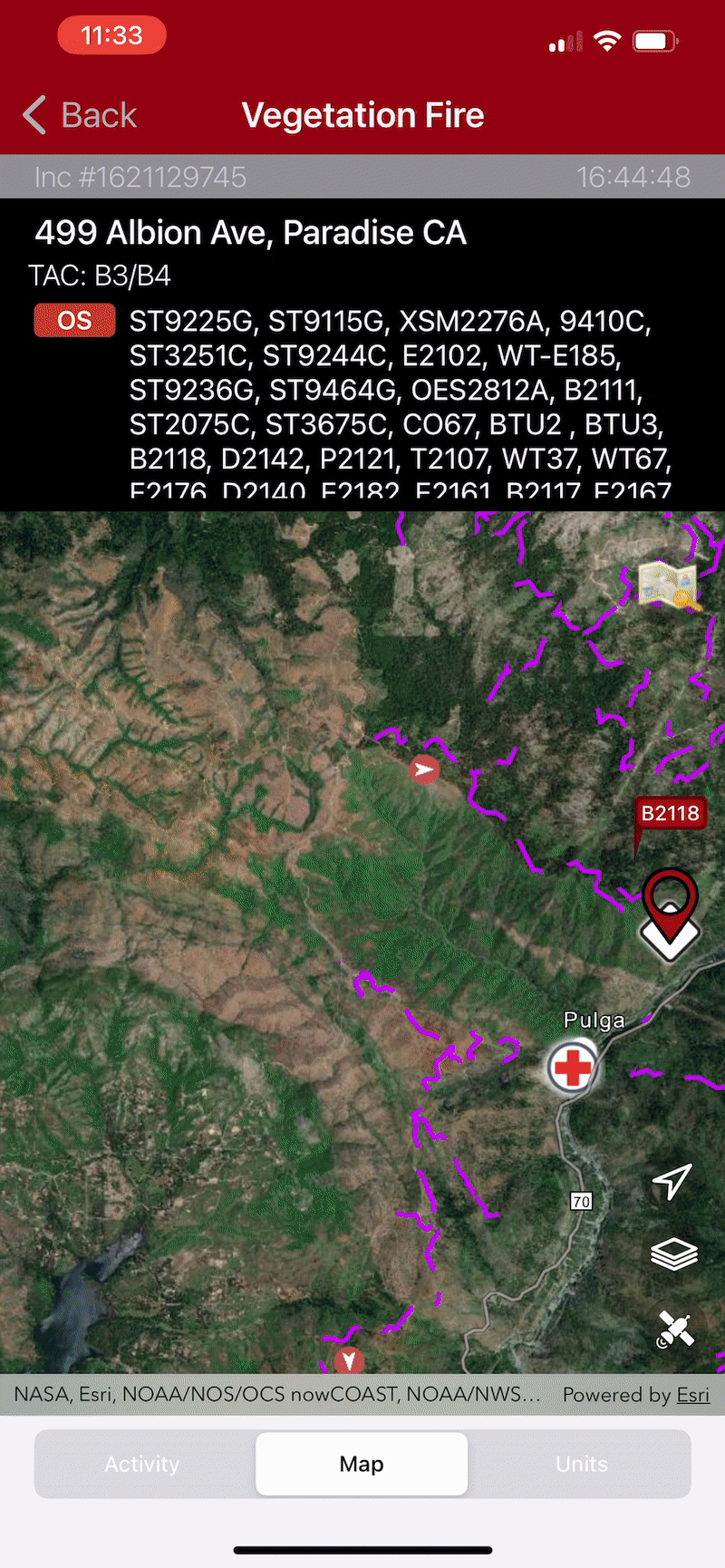 Tablet Command integrates with Fire Mapper Enterprise by Fire Front Solutions. A Tablet Command user can create a Fire Mapper map directly from Tablet Command. Any edits made on the Fire Mapper map are instantly available to all Tablet Command users within the account. These edits can be made by authorized Tablet Command and TC Mobile users, to facilitate real-time in field data collection.
A user can drive or walk the perimeter of a fire or other incident, record that track and publish it through FireMapper into Tablet Command.
AVL SHARING AND AVL ICONS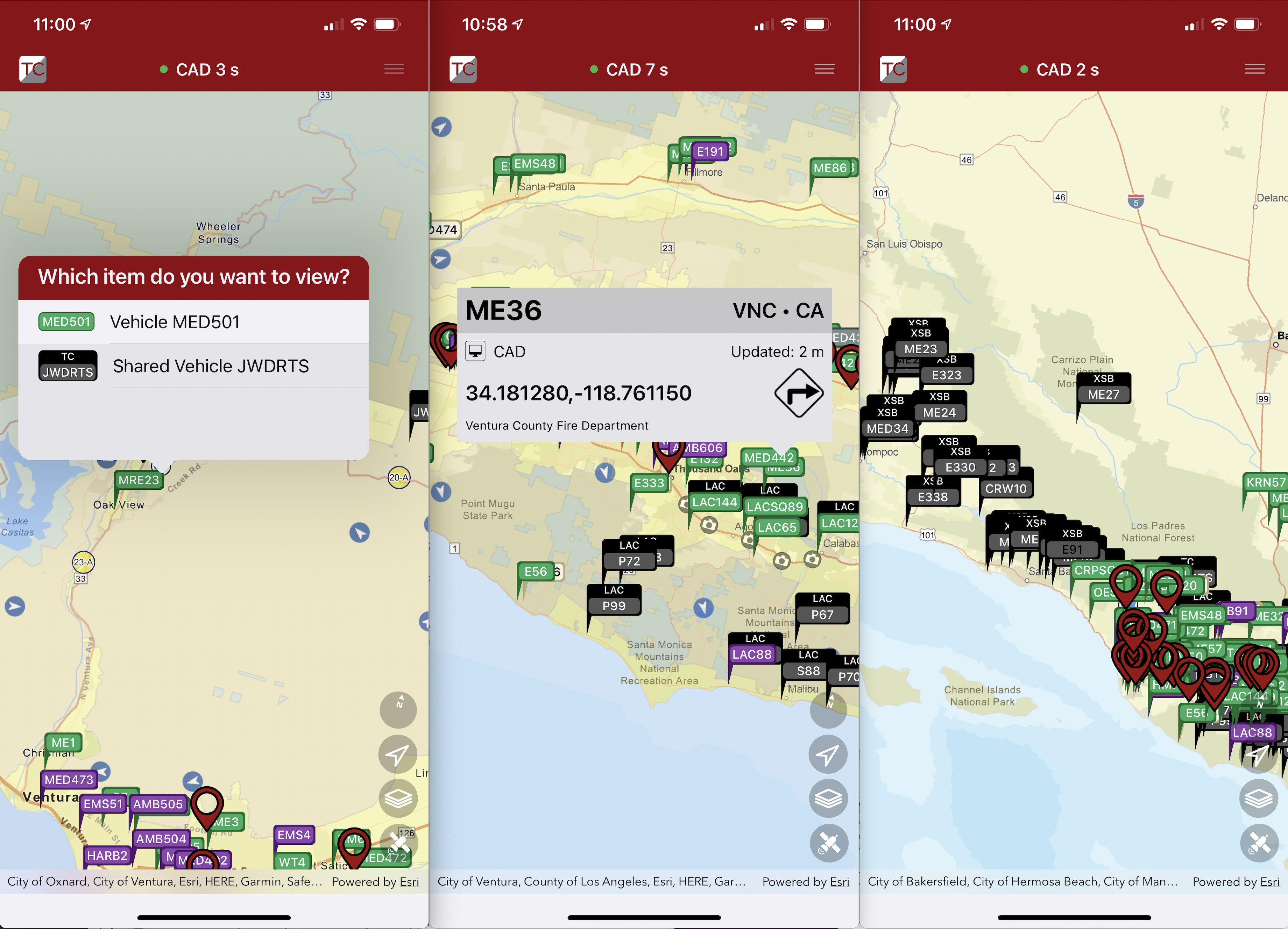 If customers opt in, AVL location can be shared across tablet command accounts for better situational awareness on mutual aid calls across dispatch centers, across the region or even across the country. We have also improved the AVL icons to better represent the precise location of apparatus and enhanced the AVL popover. The popover now shows the short code (MAC in California) for the unit, the Tablet Command account it is associated with, and by tapping on the right turn icon, users can navigate directly to the location of any unit.
NOTE:
This is a phased release over the next 15 days. You can also update Tablet Command manually from the App Store to enjoy the new features today.