On September 21 TC Mobile 2.4 was released to the Apple App Store. This update includes new features like an easier way to select map attributes that are close to each other, comment filtering on the Activity Screen, and minor bug fixes.
GENERAL
Tapping near two or more map attributes will present a list to the user
Activity Screen can be filtered by All, Priority, or CAD comments
NEW FEATURE DETAILS
MAP ATTRIBUTE SELECTION
When you tap on an area of the map with many attributes such as several AVL units in close proximity or multiple address points, you will be presented with a pop up which will allow you to choose which item you would like to view the GIS attributes for. This is particularly useful in the case of multiple units at the same location and obscuring each other.
FILTER ACTIVITY SCREEN
On the Activity Screen users can choose to see all comments, only Priority Comments, or only CAD Comments. This is very useful in an active managed incident with lots of comments to quickly see the priority comments which are colored based on keyword matching since Tablet Command 2.2, and to filter out the managed incident notes to just see CAD notes.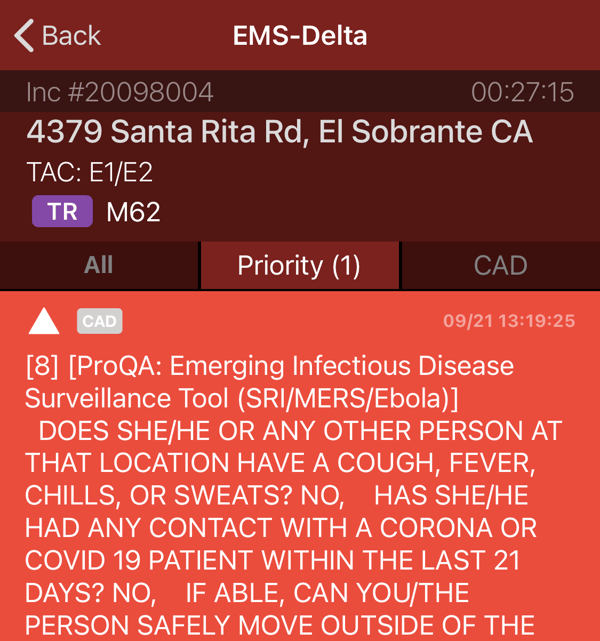 Note: This is a phased release over the next 30 days. You can also update TC Mobile manually from the App Store to enjoy the new features today.