Later today (Wednesday Oct. 17, 2018), Tablet Command will be making its latest version available in the App Store. Version 1.6.6 will be available for manual update for the next 7 days. Beginning Wednesday Oct. 24, 2018, users who have application auto-update enabled will be updated using Phased Release. This version has been tested over the last several weeks by our beta users and feedback has been positive. This version resolves known issues as well as providing enhancements for our Tablet Command Enterprise Pro 2 Way customers.
General Features
Delete persistent incident(s) in CAD incident list using two fingers swipe (right to left)
Add option to export device logs in Setting > App Support
Increase the number of units available in the map tray on the iPad Pro (from 10 to 13)
Resolve searching an address when manually creating an incident
Resolved "No Internet Connection" message false positive(s)
Changed "No Internet Connection" to "Cannot Connect to Tablet Command"
Enterprise Features
Resolved issue when a unit is assigned in managed incident - personnel were removed from the assigned unit
Tablet Command Pro 2 Way Features
Change view to Overview screen when assigned to an incident
CAD Status Menu now allows users to switch to assigned incident
CAD Status Menu displays unit's post location from CAD
Added ability for a user to swap a physical vehicle (TriTech Inform CAD)
Added self-assign button
Add ability for any user and incident manager to add a comment back to CAD incident record
On behalf of the Tablet Command team we thank you for your support of Tablet Command. If you have questions or encounter challenges please contact your Tablet Command account representative, or submit a support request to support@tabletcommand.com .
Features Overview
CAD Status Menu now displays assigned post location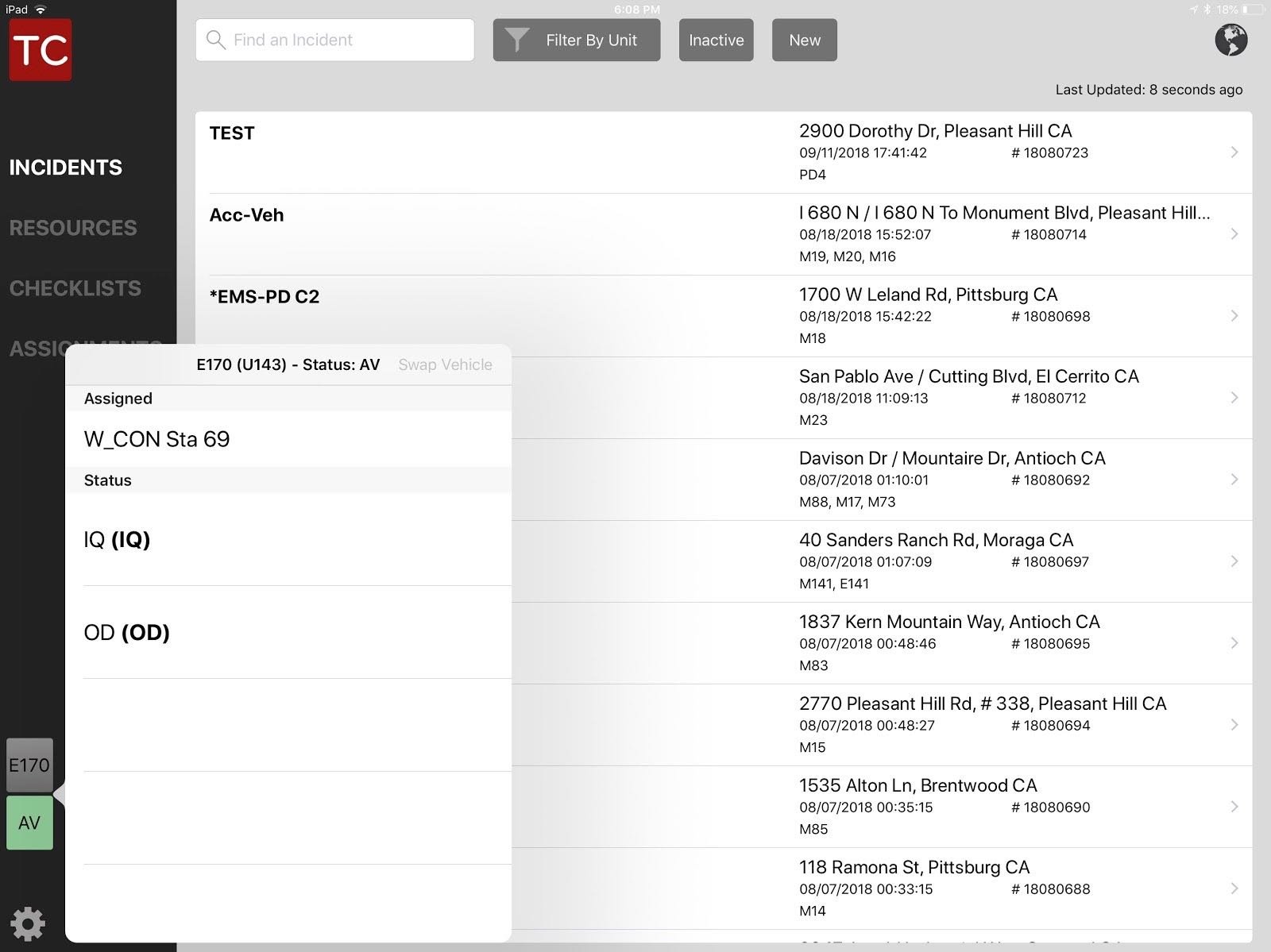 User can now submit comments back to the CAD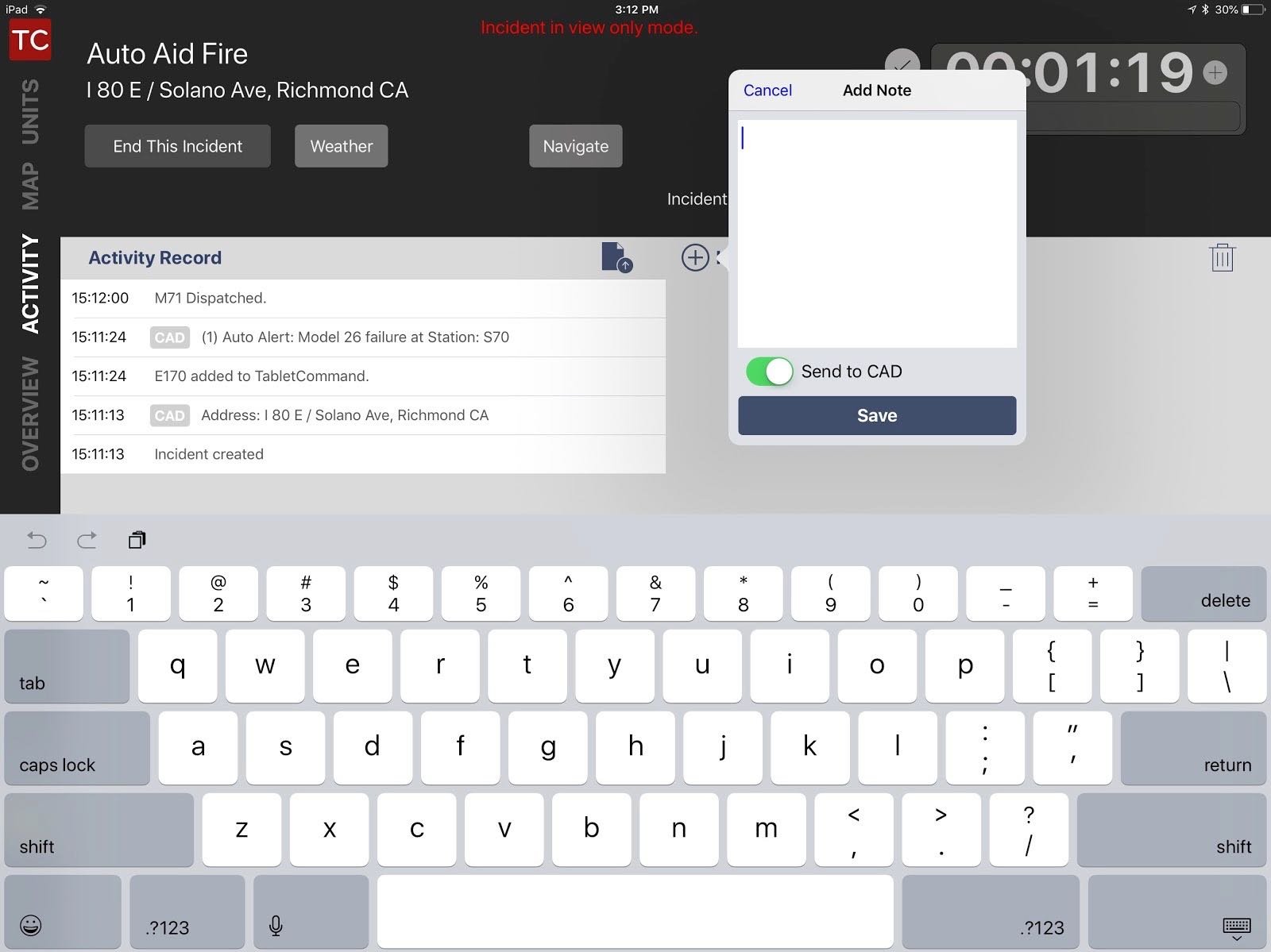 CAD Status Menu will also display the incident the unit is assigned to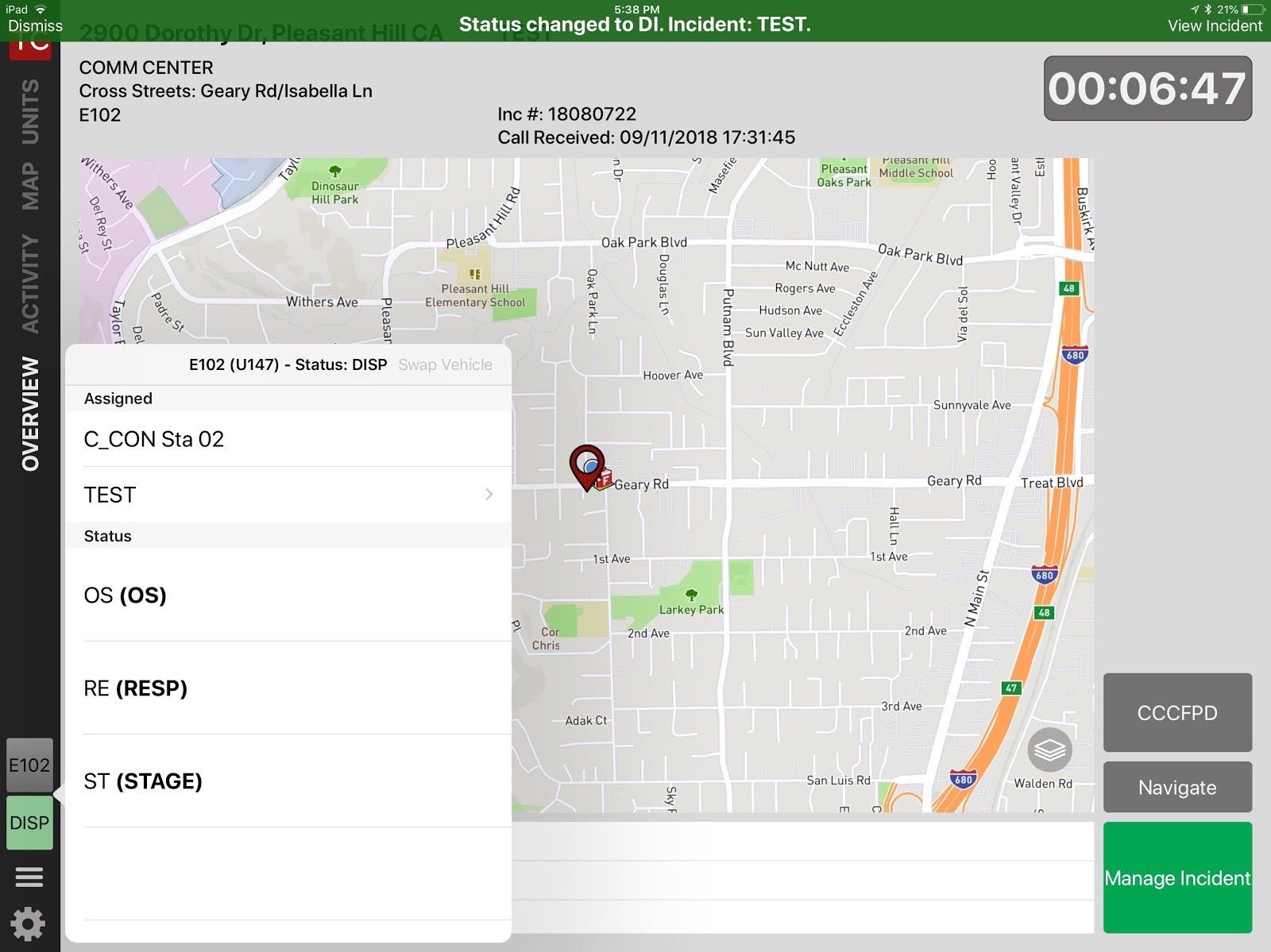 Users have the ability to self assign to an incident