On Tuesday, March 21, 2023 Tablet Command will release Tablet Command 3.5 to the App Store. This is a major feature release and also includes minor bug fixes. The new features include in app audio, multi select on the units view, unit status as color on the Units and Map views, and navigate to hospital for statusing customers.
Please carefully read these release notes to familiarize yourself with the new features.
GENERAL
Units & Map views support multi-select and move of units
Added Apply Button to Checklist / Template Menu
Activity Record Export now supports AirDrop
Improved visibility of text in the incident headers
Removed Unit Description from Quick Add
Updated Incident Headers to more closely match between views
Incident Notes reverse sorted to match sort of Activity Record
Simplified Create Incident view
ENTERPRISE
Support for in-app audio and radio streams
Unassigned units show Status as Color
Background location improvements
Closing an iPad user session by an administrator logs out the user and resets the application
Red banner displayed at the top of the application when there is no connectivity
Manage Map menu shows only maps that are downloadable/actionable
Recognize and handle rare low memory situations for complex web maps
Resolved issue with personnel staffing for rare occurrences when a person would appear on a roster twice in the same time period
Removed Extended Incident Button
ENTERPRISE CAD STATUS
Improved visibility of text on the Status Button
Support Station Code displayed on Status Button
Support for Navigate to Hospital
MORE INFORMATION
In-app Audio and Radio Streams
Users can now listen to Department configured audio streams (radio) within Tablet Command. Contact Tablet Command Sales or Support to get more information on how to configure your audio (radio) streams and have them available within Tablet Command.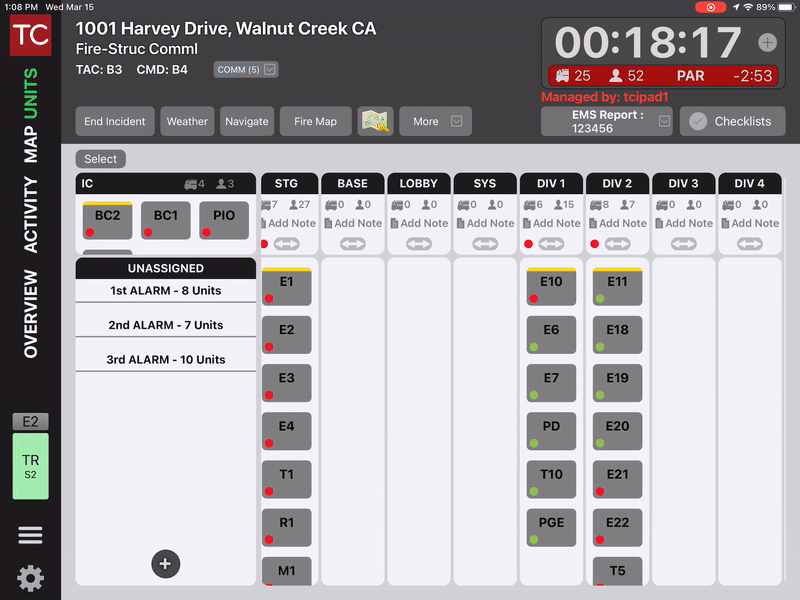 Navigate to Hospital
After going en-route to the hospital, Tablet Command will prompt the user to navigate to that hospital. This requires the interface to support this functionality. Contact support@tabletcommand.com for additional information.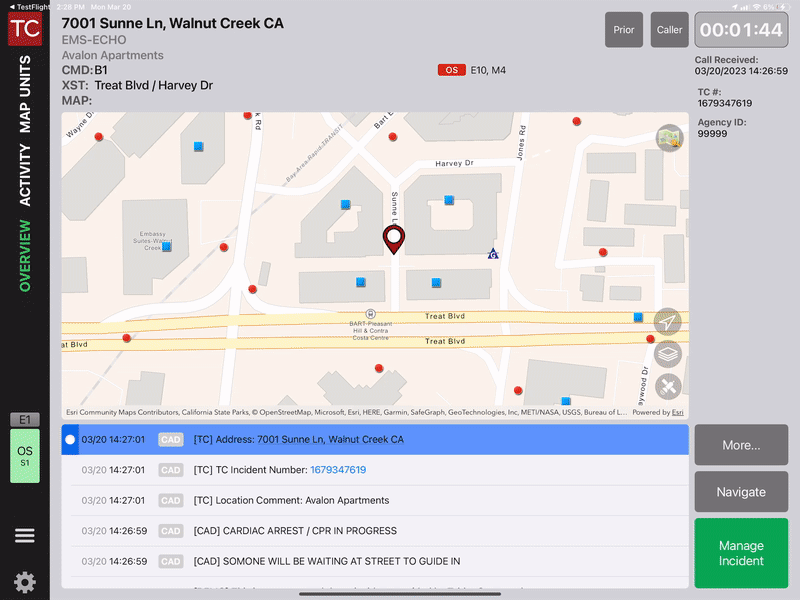 Multi-Select
The Units view now supports multi-select allowing a user to select multiple units at once to apply an action or move to a group/division.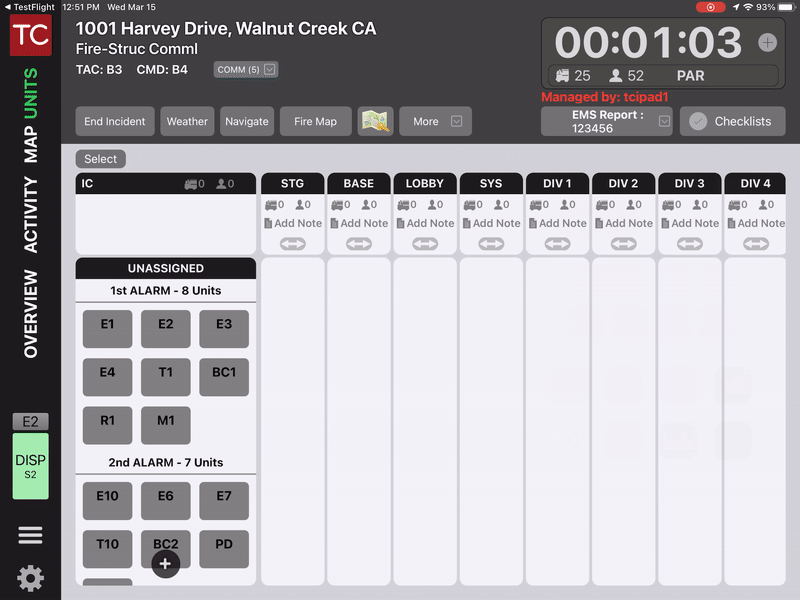 ADDED APPLY BUTTON to Templates / Checklists MENU
When adding a template or a checklist, added an Apply button in order to apply the chosen template and/or checklist.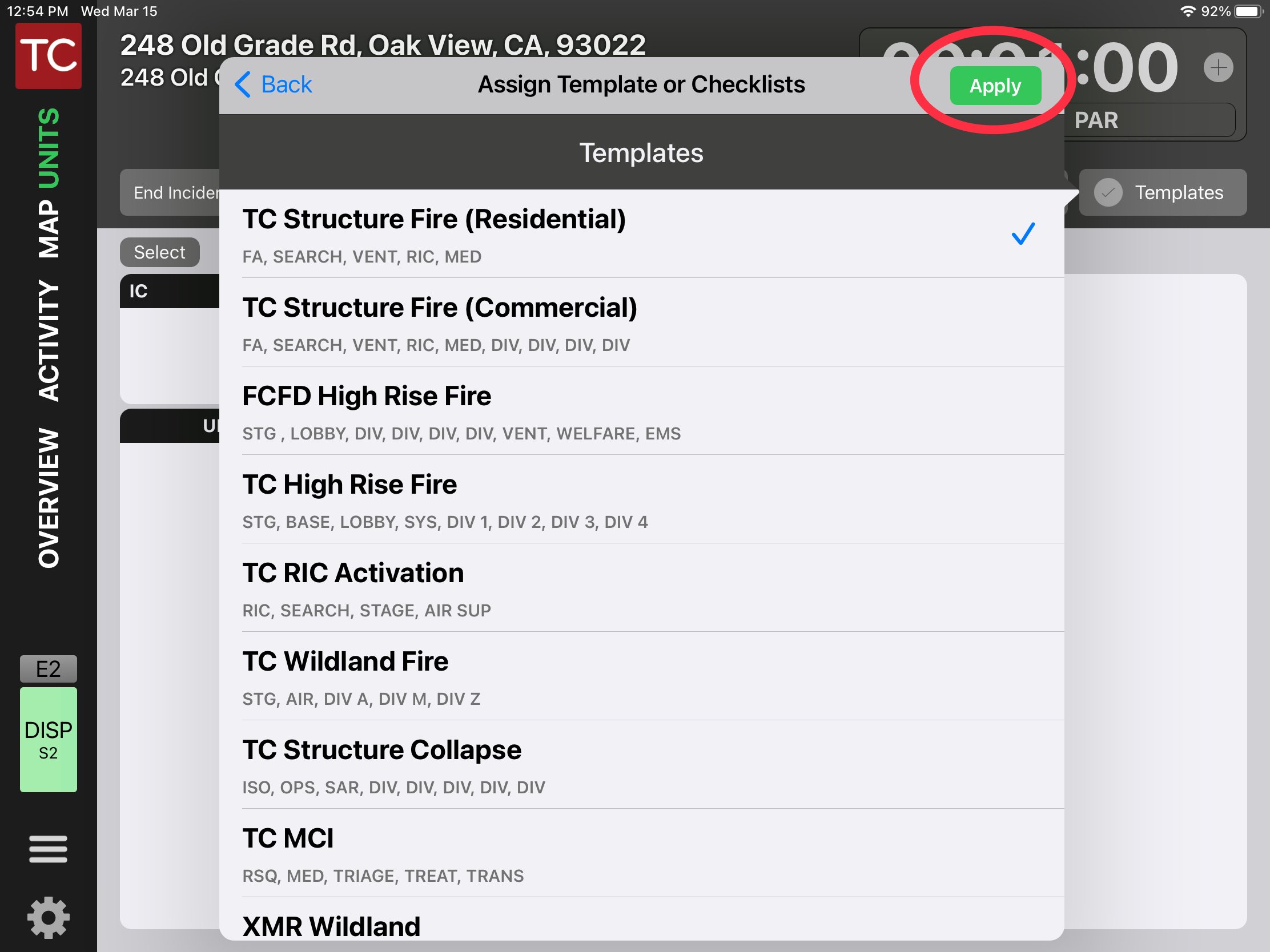 Simplified Create Incident view
The manual created incident view has been simplified to quickly create an incident. Adding units, selecting a map, and applying a template or checklist, and navigation are now all handled from the incident detail screens after creating the incident.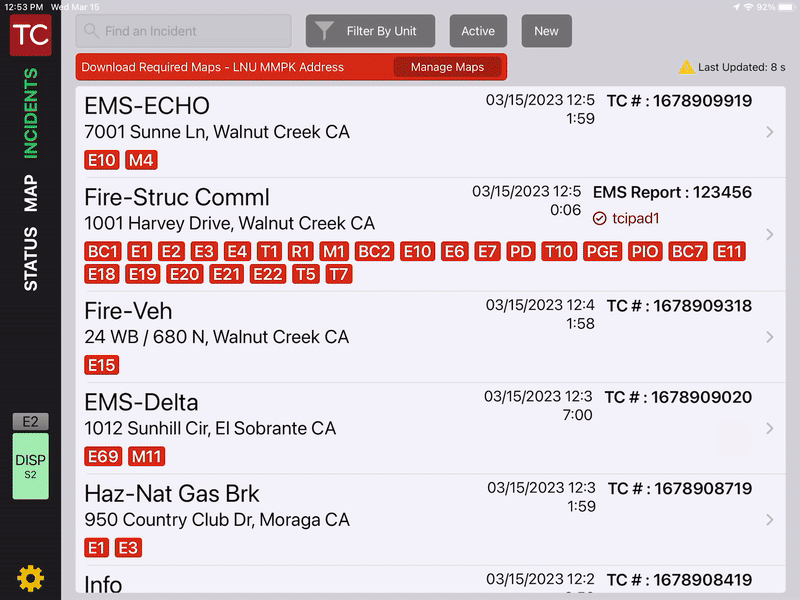 NOTE:
This is a phased release over the next 15 days. You can also update Tablet Command manually from the App Store to enjoy the new features after March 20th.