On Tuesday, September 6, 2022 Tablet Command will release Tablet Command and TC Mobile 3.3 to the App Store. This release has new features like support for multiple custom buttons, Unit Status as Color on the Incident List view, and the ability to display multiple Incident numbers. This release also has some minor bug fixes.
Enterprise Tablet Command and TC Mobile
Added Report Number if it is available
Added ability to display Report Number instead of TC Incident Number
Enterprise Table Command Only
Added ability to configure multiple custom buttons
Added unit status as color to the Incidents List view
Added Agency ID to Overview screen if available
Resolved rare issue where complex communications plan would not display
Resolved issue with filters on Incidents List view
Custom Buttons
We can now configure multiple custom buttons for customers to support easy access to solutions like data collection with ESRI solutions, live drone footage, radio feeds, hospital status, third party pre-plan products and much more. Contact support@tabletcommand.com to configure this feature for your account.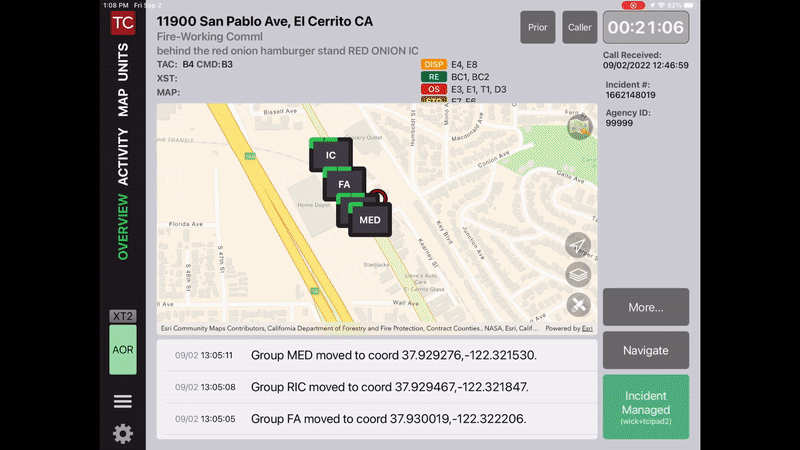 Unit Status as Color
You can now see the status of units assigned to any call on the Incident list view. If you have an Enterprise account with status, the colors match your configuration. For standard Enterprise users the colors follow the Tablet Command color scheme that you see on the Overview screen.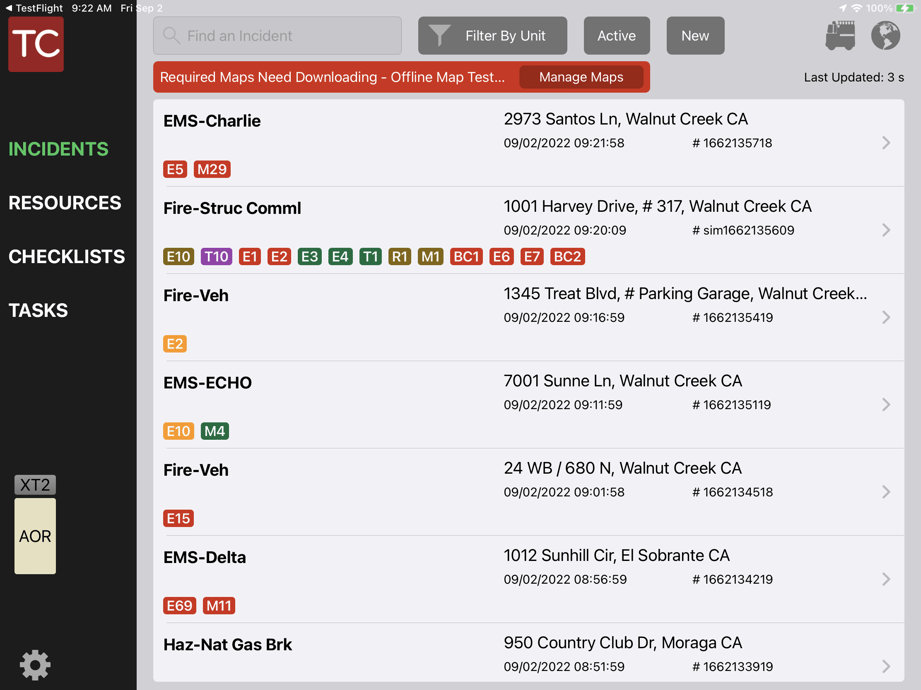 Agency ID and Report Number
In order support customers with multiple Incident/Report numbers the application now supports showing multiple "incident" numbers, and can be configured to replace the TC Incident number with the report number. When configured at the interface, users can see things like the incident number, an EMS number or Law Enforcement number associated with a response. We also added the ability to display the Agency ID or Jurisdiction on the Overview screen.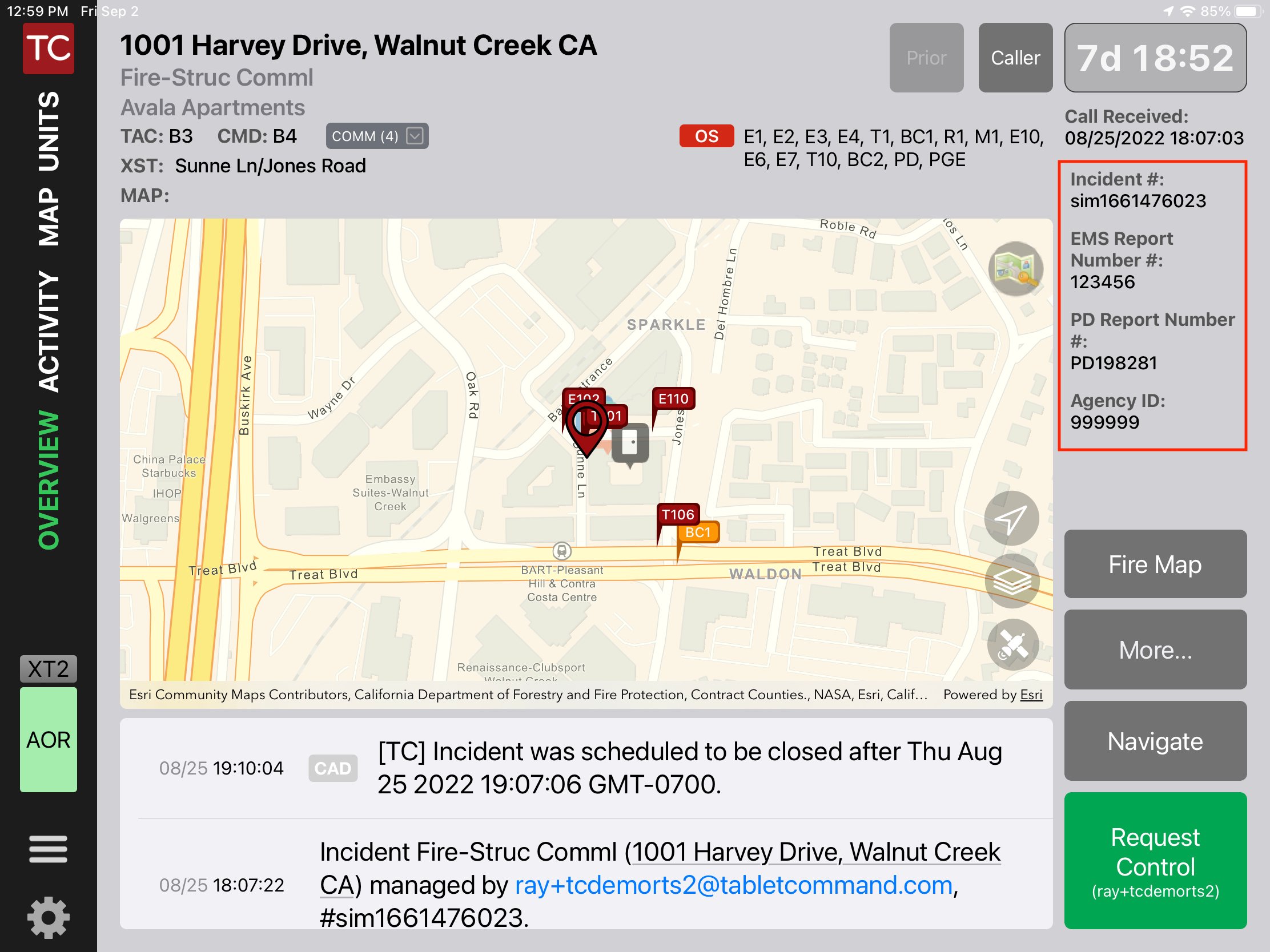 Note: This will be a phased release over two weeks. To get these great features right away, update from the App Store or your MDM solution.