On Thursday October 7, Tablet Command will be switching all users to our new web portal. The portal offers new functionality like a dashboard view, a managed incident view similar to the iPad application, new maps, a streamlined interface and a host of other functional and performance changes.
Web Portal All Users
New Dashboard view
New Managed Incident View like Tablet Command app
Enhanced CAD Incidents View
Enhanced Map Overview
Improved Display of Unit Status as Color on all pages
Web Portal Admin Users
Improved interface to manage Checklists, Tasks and Resources
Enhanced User Detail page
The ability to show/hide universal messages displayed in Tablet Command and TC Mobile
Enhanced Settings page
New Monitoring tab on the Settings Page
Ability to Configure Cross Staffing for customers with staffing integrations
Enhanced Location page
New Filters in list views
New Online Users Page
Enhanced Charts
Improved method to close open CAD incidents
Method to close and re-open managed incidents
Dashboard View
A concise view of active incidents as a list and on the map along with current Units Committed and Managed Incidents.

Managed Incident View
This view was designed to put a managed incident up on a big screen in the communications center, station or office showing a combination of the Units view, Map View, and Activity view.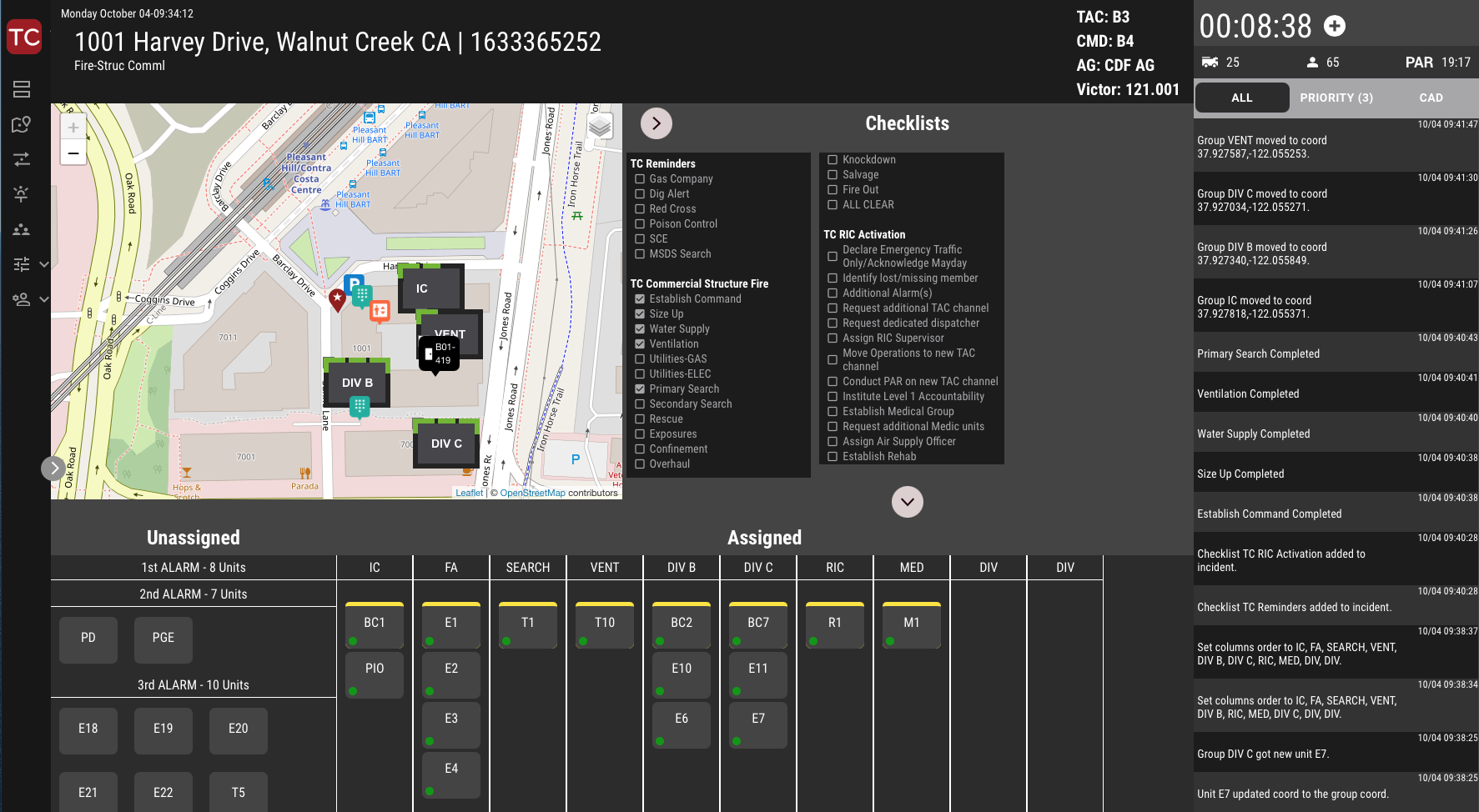 NOTE:
On October 5th all traffic going to api.tabletcommand.com to login to the web portal will be redirected to portal.tablet command.com.