On Tuesday, December 7, 2021 Tablet Command will release Tablet Command 3.1 to the App Store. This release includes enhancements like support for Critical Alerts, Mobile Map Package support, enhancements to the manage incident workflow, and support for complex communication plans. It also features bug fixes and performance improvements.
GENERAL
General Application Updates
Improved general speed and performance of application including map views
Overview View: Map Selection Button (Satellite Icon) moved to map area to match Map View
Improved uploading log files by prompting for the related issue before upload
Improved Map Hazard Annotations to include lat/lon and the ability to navigate to those features
Minor UI Changes to support iOS 15
Comments supports iOS Text Size Setting
"End Incident" Button to show the correct text color based on whether the user is managing the incident (enabled) or not (disabled)
Added support to select text from incident / CAD comments
Updated to ArcGIS SDK 100.12
Minor Bug Fixes

ENTERPRISE PRO
Esri Mobile Map Package (MMPK's) Now Supported (see below)
Added Custom Button to Overview screen
Improved Resource Sync Issues
Improved Checklist Sync Issues
Resolved Issue for some users experiencing issue with incident list unit filter
Added "Manage Incident" button to Units and Activity View if the incident is not being managed (see below)
Moved "Managed by:" below the Incident Clock
Critical Alerts (see below)
On/Off Duty Mode Supported (see below)
Added support to view more than three radio channels assigned to an incident (interface update required)
ENTERPRISE PRO Two Way
Improved Status Request Feedback
feature Details
Critical Alerts - On DUTY OFF DUTY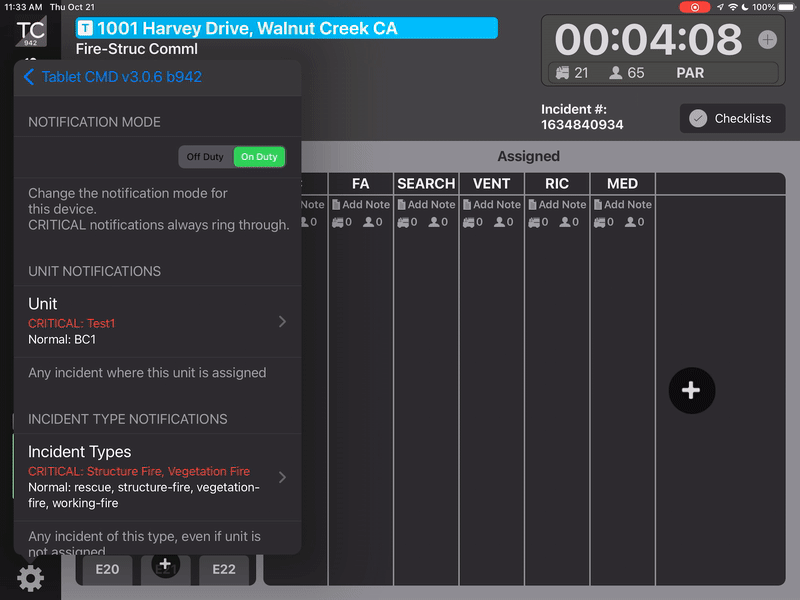 Critical Alerts ring through all settings including silenced devices, Do Not Disturb and the new iOS Focus settings.

Configurable for Units and Call Types

Configurable volume
Configure alerts for On Duty and Off Duty

TC Mobile only users by default can select On Duty and Off Duty and configure alerts for both

Pro users can be configured to allow the

On Duty and Off Duty switch and configure alerts for both
Map Hazard Enhancements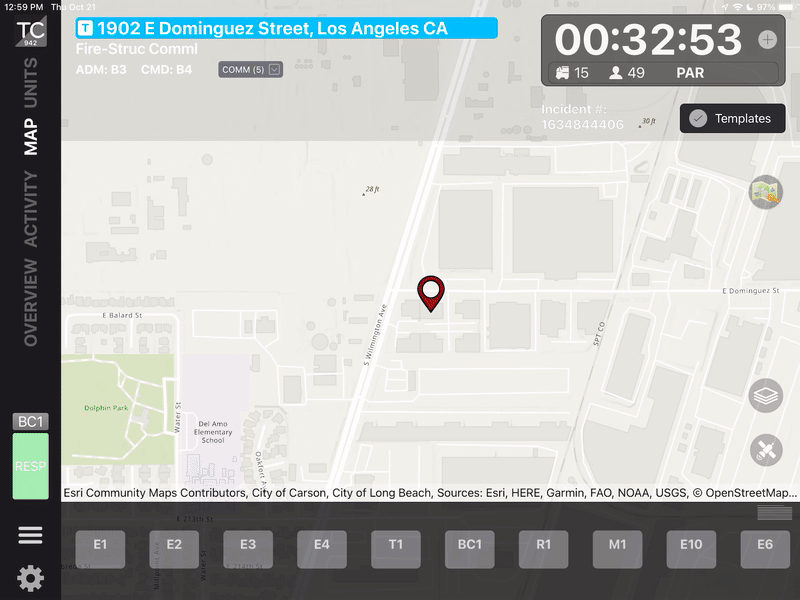 The Map Hazard and Command post Pop Overs now include Navigate to and the lat long which can be copied so you can easily share it with other resources.
Mobile Map Packages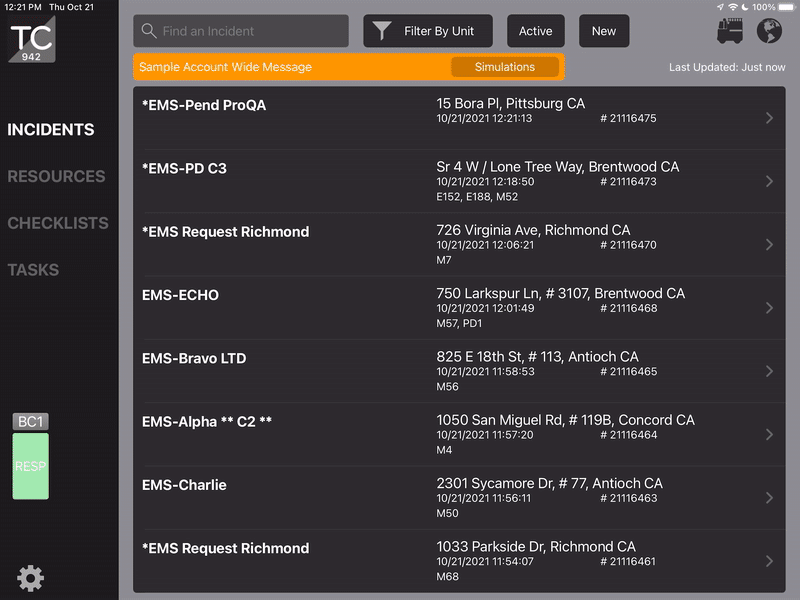 In addition to Offline Map areas, we now support Mobile Map Packages (MMPK's). MMPK's are the best Offline map option because the dynamic feature services like Cameras still work if you are online, and you get the entire basemap, not just the offline area. You also do not have to pick the offline map to use when offline, you just download and pick the MMPK and the SDK handles the rest! Let us know if we can help you or your GIS team implement Mobile Map Packages for your organization.
Improved Manage Incident Workflow/UI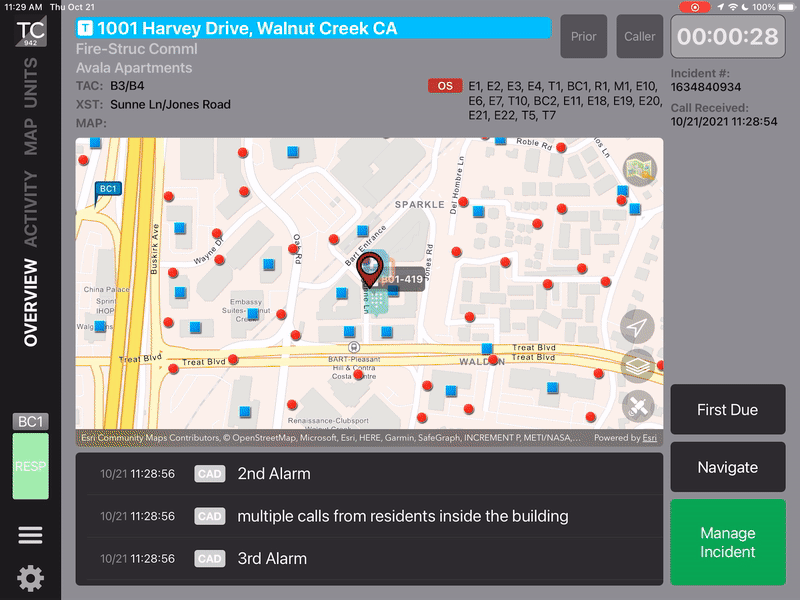 To simplify the workflow and have more consistency between the incident detail screens, we added the Manage Button to all incident screens and replaced the Checklist button which only worked if the incident was managed. Once the incident is managed a Template button is displayed, and then that changes to a Checklist button once a Template is selected. The managed by, Incident not managed and Incident closed messages were all moved to display under the Par Indicator.
NOTE:
This is a phased release over the next 15 days. You can also update Tablet Command manually from the App Store to enjoy the new features today.