On Tuesday, May 18, 2021 Tablet Command will release Tablet Command 3.0 to the App Store. This is a major release which includes revolutionary enhancements like AVL Sharing, FireMapper integration, Offline Maps and user requested features like Dark Mode and user selectable Tablet Command icon colors. It also features bug fixes and performance improvements.
GENERAL
Dark Mode is now supported
User selectable App icon color - red, blue, black
Unit and personnel count is now displayed in Group / Division column in the Units View
Tap Unit Count in Group / Division Column to PAR Group / Division Units
Improved Export Incident Feature to include email, text, and other applications

ENTERPRISE PRO
Improved AVL icon to show more accurate location of unit
Supports AVL Sharing - see below for more information
Supports Fire Mapper - see below for more information
User may now filter incidents by "No Units Assigned"
Offline maps - see below for more information
Improved GIS Attributes menu
Improved sharing debug information with Tablet Command Support
Improved Map Selection Menu
Supports clear text for CAD status codes
Supports Incident Simulation Mode - see below
Improved Vehicle Location Popover allowing navigation to any unit on the map
ENTERPRISE PRO Two Way
Improved Status Request Feedback
Units assigned station / post location now appears in Unit Overview View
AVL SHARING and AVL PopOVER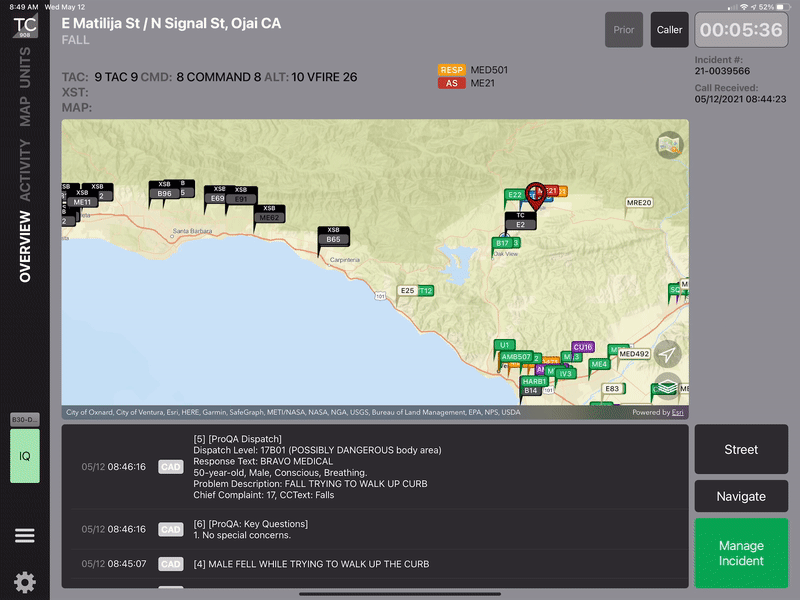 A customer may now choose to share vehicle location information with other Tablet Command customers. This increases situational awareness during mutual and automatic aid responses with other Tablet Command users. Users will be able to see other agency vehicle location information if authorized. If you are interested in enabling this feature, please reach out to support@tabletcommand.com.
FIRE MAPPER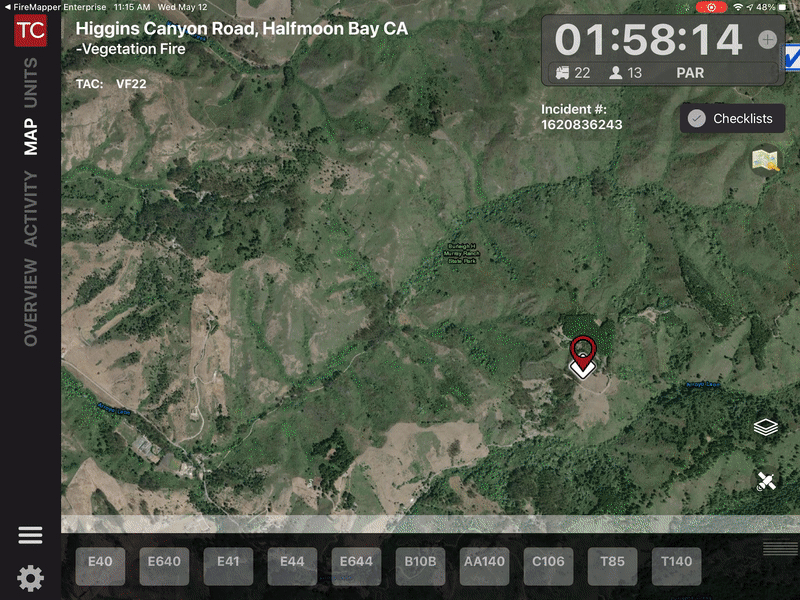 Tablet Command integrates with Fire Mapper Enterprise by Fire Front Solutions. A Tablet Command user can create a Fire Mapper map directly from Tablet Command. Any edits made on the Fire Mapper map are instantly available to all Tablet Command users within the account. These edits can be made by authorized Tablet Command and TC Mobile users, to facilitate real-time in field data collection. Please contact Tablet Command Sales/Support if you are interested in the integration.
OFFLINE MAPS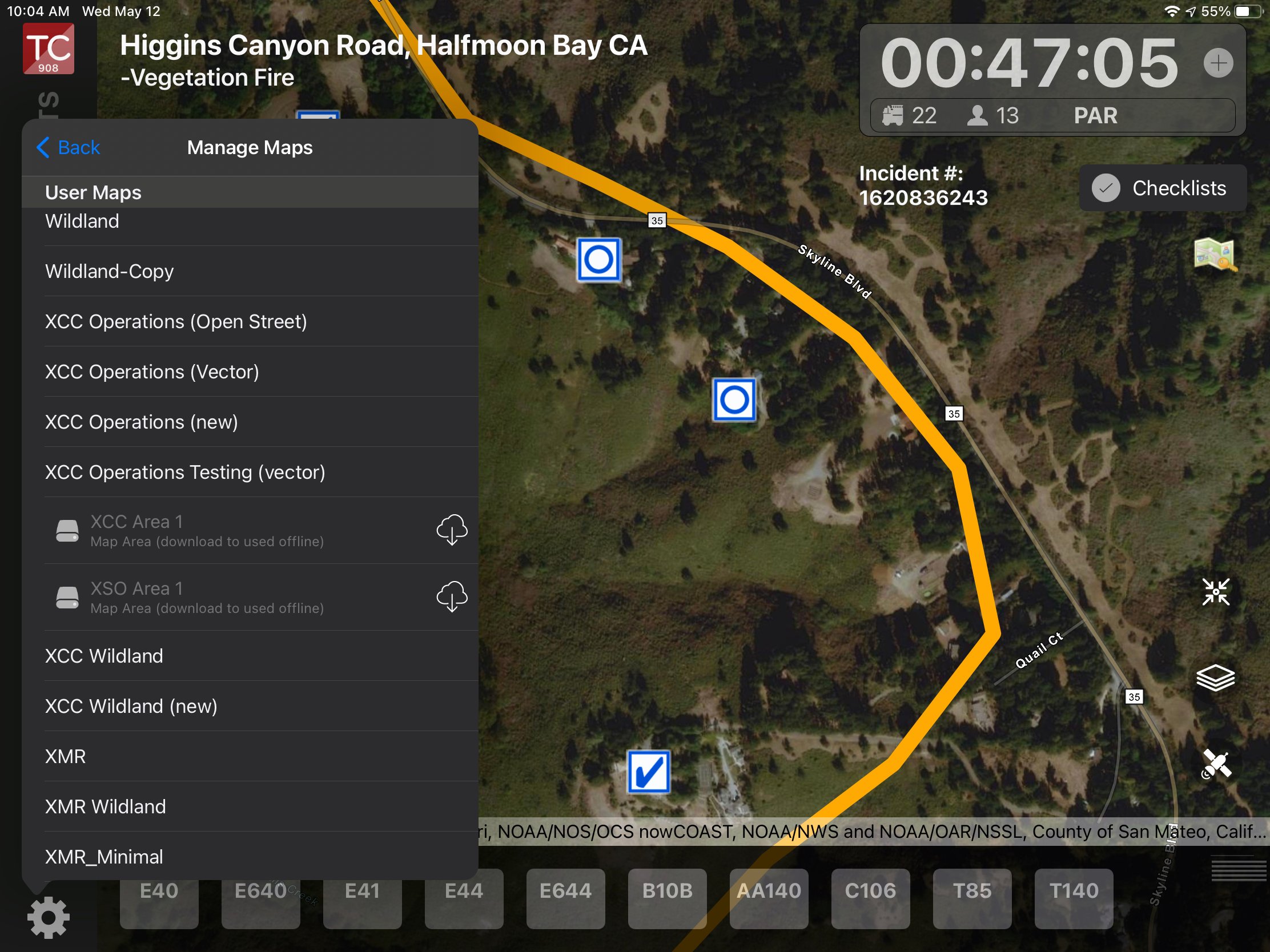 Tablet Command now supports Offline Maps. Properly prepared Esri ArcGIS Online web maps can be selected for "Offline" mode. Tablet Command users can then download the web map for offline use. This allows users to view entire maps and attributes, while offline.
INCIDENT SIMULATION FEATURES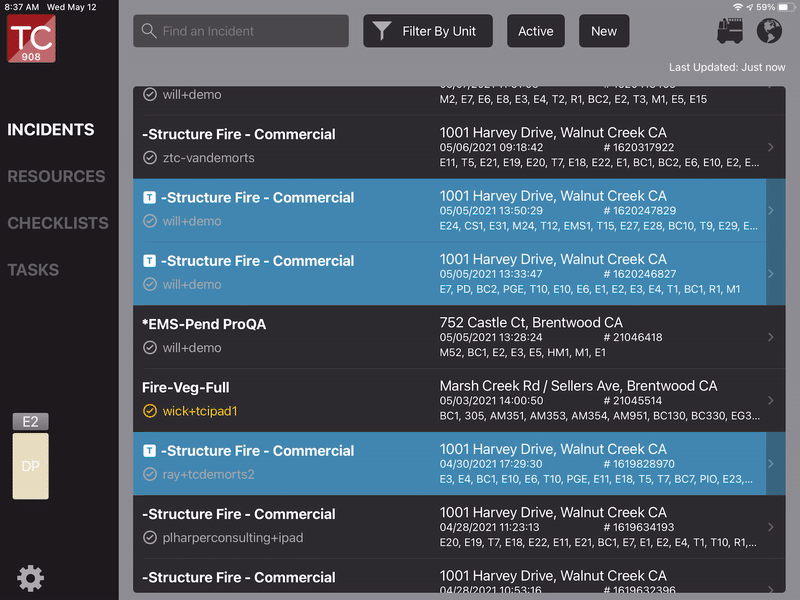 Working with Tablet Command Support, an agency can develop and send Tablet Command Simulated CAD Incident to authenticated devices. CAD Simulated Incidents can be marked as blue to indicate that they are training incidents, have push notifications disabled, or have Real Time Sync (RTS) disabled allowing multiple users to manage the incident in a training environment. These features support Tablet Command Training to clearly identify Tablet Command Simulated Incidents and not impact operational users in the account.
DARK MODE AND ICON COLORS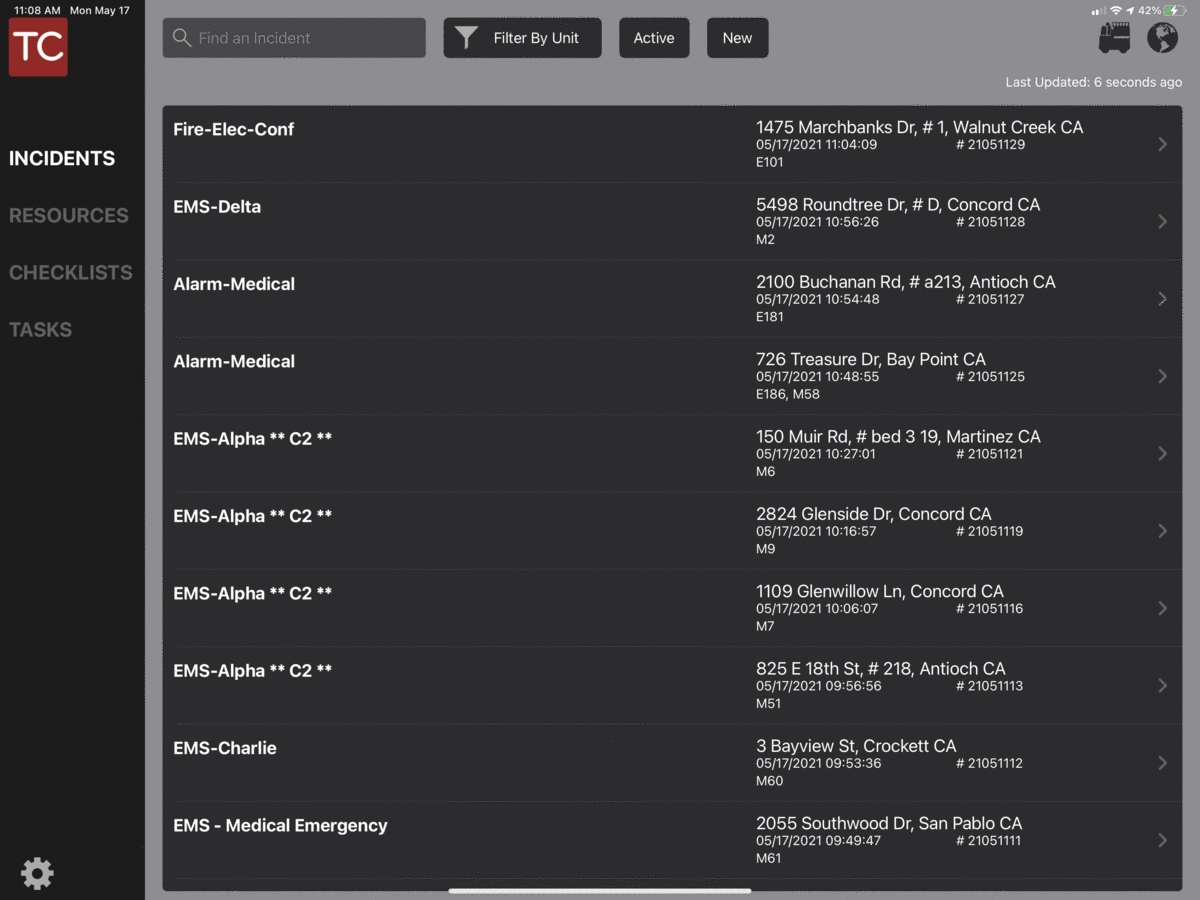 Users can now choose to use Tablet Command in light mode, dark mode or have the application follow the settings of the iPad. In auto mode, when the device is set to use dark mode, Tablet Command will also use dark mode, and when set to use light mode, TC will follow.
ASSIGNED STATION IN UNIT STATUS VIEW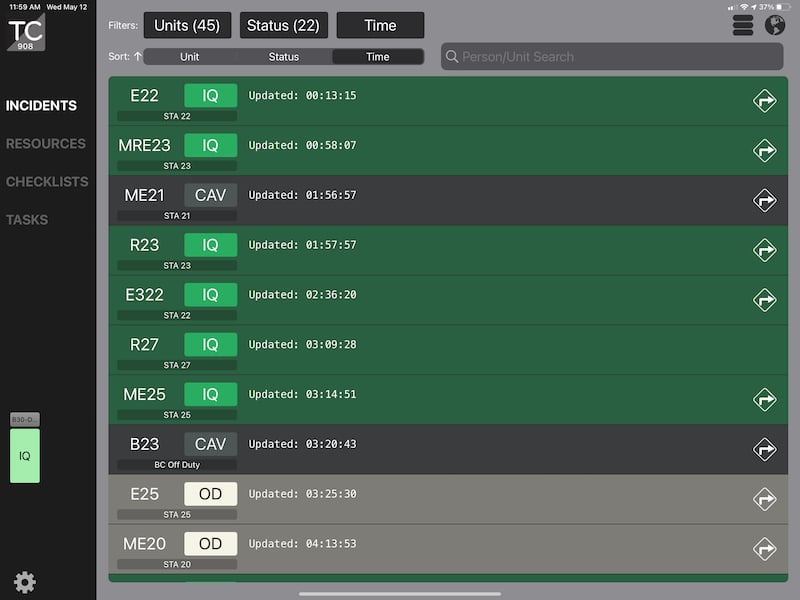 If available from the customer CAD integration, Tablet Command now displays the station/post that units are assigned to in the Unit Status View.
NOTE:
This is a phased release over the next 15 days. You can also update Tablet Command manually from the App Store to enjoy the new features today.