On July 21, 2020 Tablet Command will release TC Mobile 2.3 to the App Store. This release includes mute notifications with an on duty/off duty switch, supports additional alert tones, and correctly shows at hospital and transporting statuses. It also features bug fixes and performance improvements.
General
On Duty / Off Duty option to mute notifications in Settings

User selectable notifications are now supported

Units transporting and at hospital status are now reflected correctly

General updates and bug fixes
NEW FEATURE DETAILs
off Duty pause notifications
Users can now quickly turn incident and unit notifications off in the settings screen by enabling the Off Duty switch. This does not clear your notification settings, it pauses them until you disable the Off Duty switch.
TC Mobile - Settings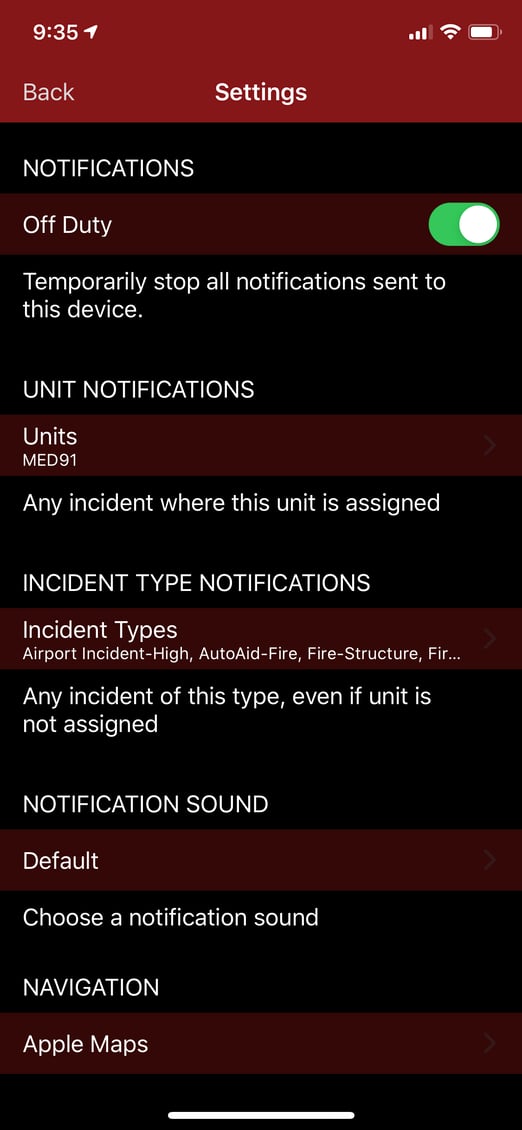 User Selectable Notification sounds
We have added additional notification sounds including longer tones for enhanced notification. Some are subtle and heart friendly, others are intense to get your attention.
TC Mobile - Settings > Notification Sounds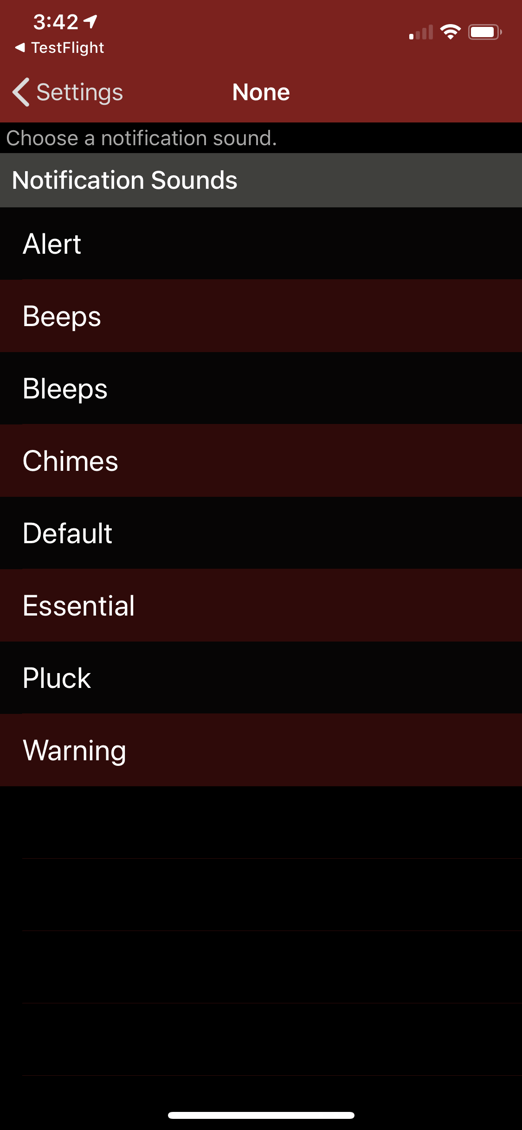 Transporting and At Hopital
Units in a status of transporting or at hospital now reflect that status properly instead of displaying the On Scene (ONS) status. This also reflects the unit status as color choices Tablet Command 2-Way customers have set in the web console.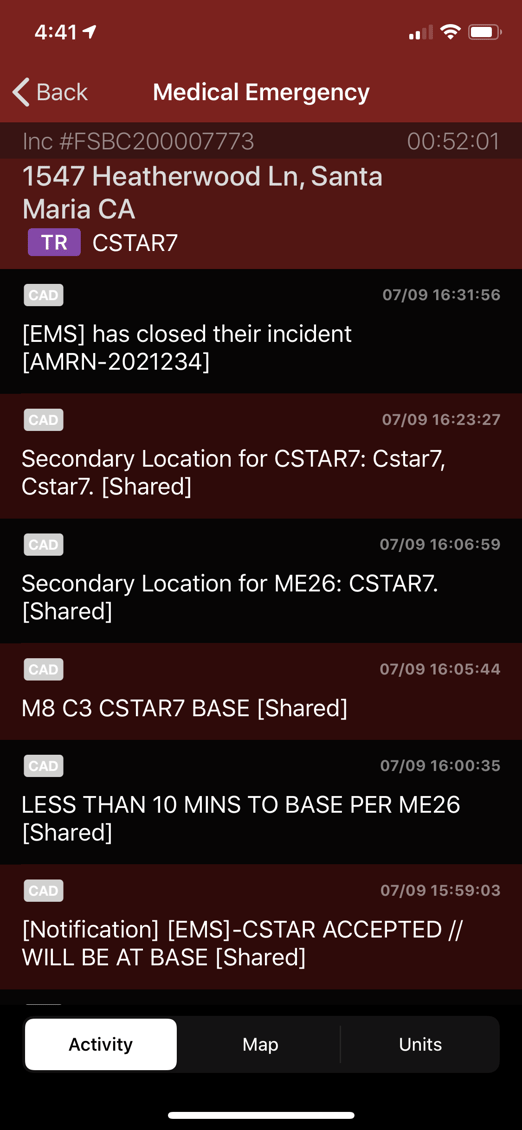 NOTE:
Users who have auto-update enabled will begin receiving the update automatically as part of the phased release, or they can update manually from the App Store.