On May 18, 2020 Tablet Command released TC Mobile 2.2 to the App Store. This release includes the ability to color CAD comments by priority keywords and the ability to collapse battalions in filter by unit and incident notifications. It also features bug fixes and performance improvements.
General
Supports CAD Comments highlighting based on priority keyword match
Filter By Unit and Notifications are now collapsible by battalion
Fixed occasional bug when a second incident is created before it is being managed
Resolved bug where personnel did not propagate to managed incidents
NEW FEATURE DETAILs
Color CAD comments by priority keyword
Tablet Command account administrators can now configure colored CAD comments by priority keyword in the web console. Keywords can generate red, yellow and blue highlights in the CAD comment views on Tablet Command 2.2 and TC Mobile 2.2. The highlight is created based on matching a single word such as "Violent" or a phrase like "History of Violence". If there are duplicate keywords in the priority levels, priority 1 (red) takes precedence.
TC Mobile - Activity View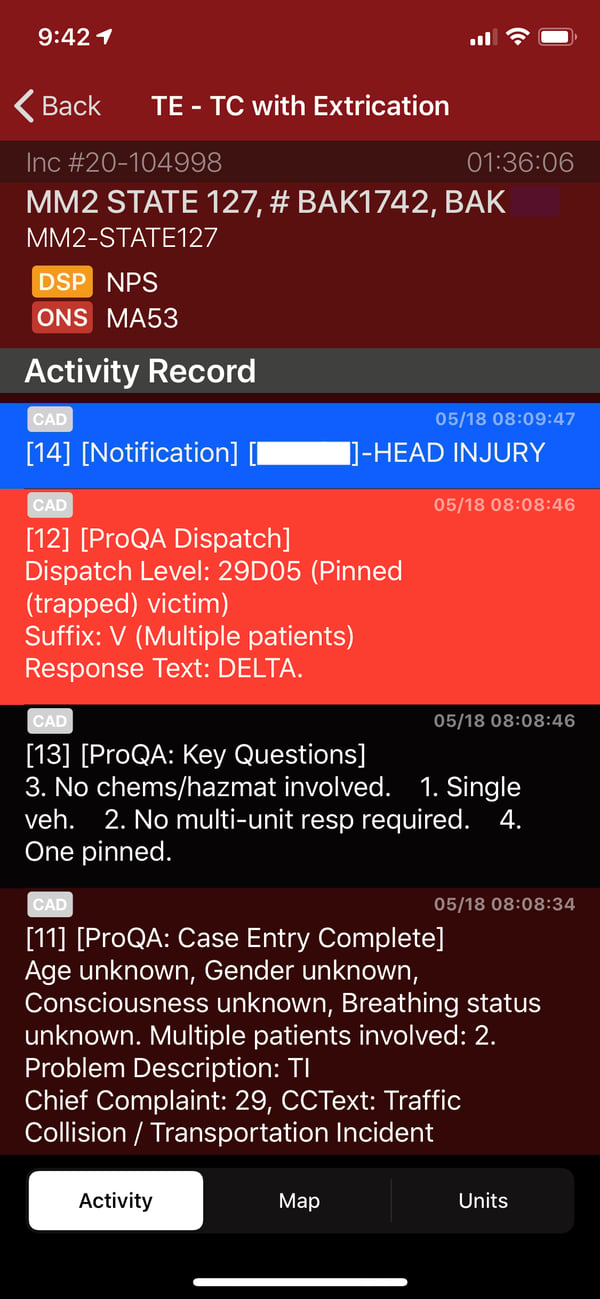 Web Console - Settings > Safety Priority Keywords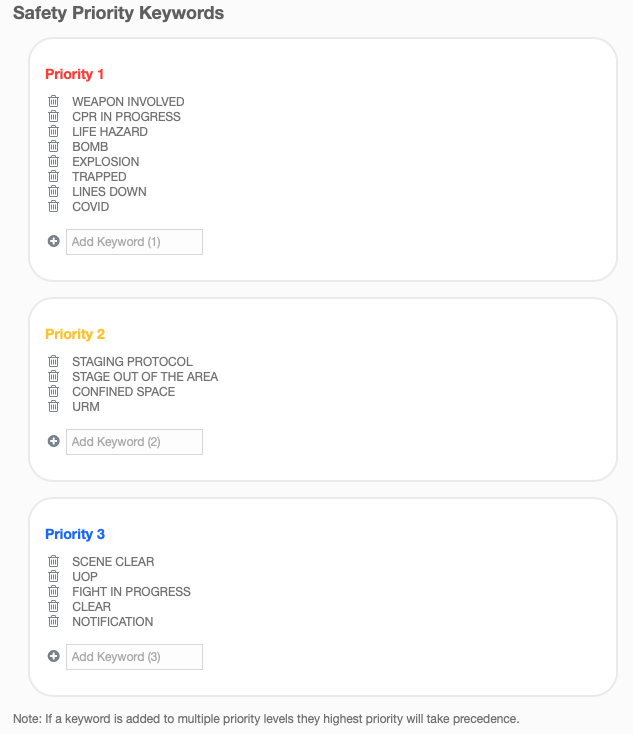 Collapsible Battalions
The battalion list in filter by unit and unit notifications collapse to simplify selecting units for larger customer accounts.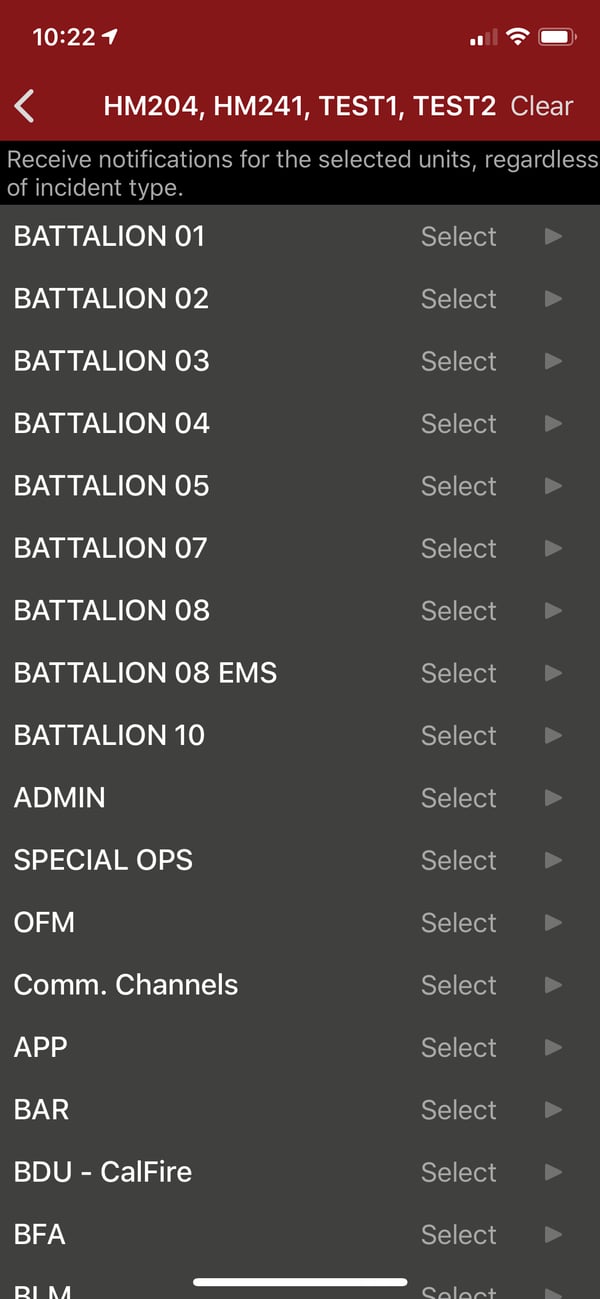 NOTE:
Users who have auto-update enabled will begin receiving the update automatically as part of the phased release, or they can update manually from the App Store.